Cambodia's Banking, Financial Industry Stays Healthy in H1: Report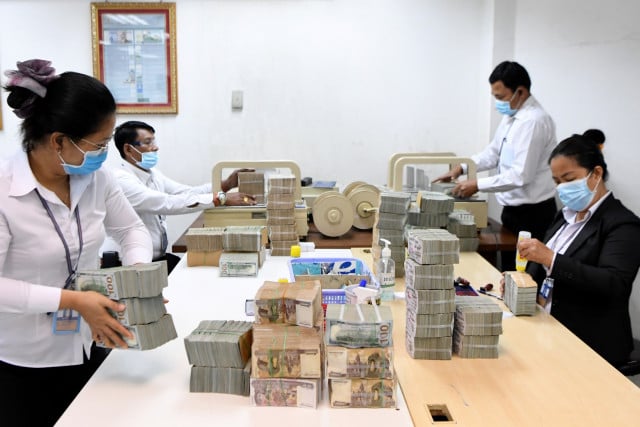 PHNOM PENH -- Cambodia's banking and financial industry continued to enjoy healthy growth in both loans and deposits in the first half of 2023, said the biannual report of the National Bank of Cambodia (NBC) released on Monday.
Outstanding loans rose by 13.8 percent year on year to 58.6 billion U.S. dollars by June this year, while customers' deposits increased by 6.4 percent to 44.4 billion dollars, the report said.
The loans had been given to main sectors such as trade, housing, construction and real estate, agriculture, hotels and restaurants, and manufacturing, among others, it said.
Non-Performing Loans at the banks and the microfinance institutions were at controllable rates of 4 percent and 3.3 percent, respectively, it added.
The report said the current assets in the country's banking and financial system rose to 82.2 billion dollars by June 2023, up 9.9 percent from June 2022.
NBC's Governor Chea Chanto said the growth in both loans and deposits explicitly reflected public confidence in the banks and financial institutions.
"The NBC will continue to conduct stress tests on the resilience of the banking and financial institutions on a regular basis to ensure the resilience of the banking system against any potential risks," he said in the biannual report.
Cambodia has 59 commercial banks, nine specialized banks, and 87 microfinance institutions across the country, with 16.5 million deposit accounts and 3.8 million credit accounts, the report said.
The Southeast Asian nation has also registered 20.2 million e-wallet accounts, with 30.3 million transactions totally worth 89.7 billion dollars during the January-June period this year.
Related Articles