Cambodia's Economy Projected to Grow by 5.6 pct This Year: PM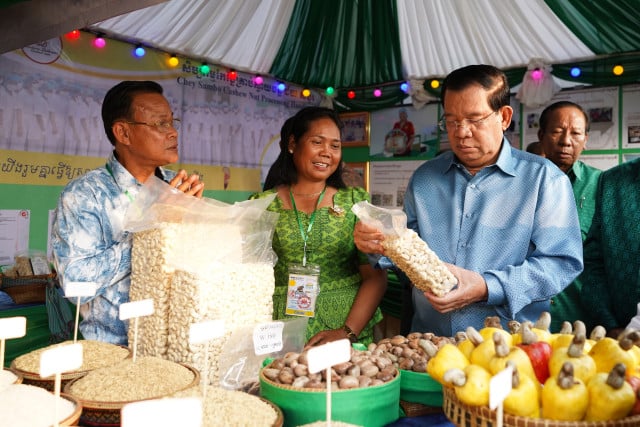 TAKEO, Cambodia -- Cambodian Prime Minister Hun Sen said here Sunday that the country's economy is expected to achieve a 5.6 percent growth rate in 2023, up from 5.2 percent in 2022.
Peace, together with the successful control of the COVID-19 pandemic, has laid a strong foundation for the Southeast Asian country to recover its economy from the pandemic, he said.
"It's essential for all of us to protect the peace, which is the most important prerequisite for national development." Hun Sen said in a speech during a get-together with nearly 20,000 garment factory workers.
The World Bank said in its May economic update that Cambodia's economy remained robust, driven by pent-up consumer demand, agriculture, and the return of foreign tourists after China's reopening earlier this year.
The lender said the Regional Comprehensive Economic Partnership (RCEP) agreement, the Cambodia-China Free Trade Agreement and the Cambodia-Republic of Korea Free Trade Agreement have also given a boost to the growth.
The country's economy mainly relies on garment export, tourism, agriculture and real estate and construction.
The International Monetary Fund said in its recent World Economic Outlook that Cambodia is among the three most robust RCEP economies in 2023 alongside the Philippines and Vietnam.
Related Articles