Cambodia's Prison System in Crisis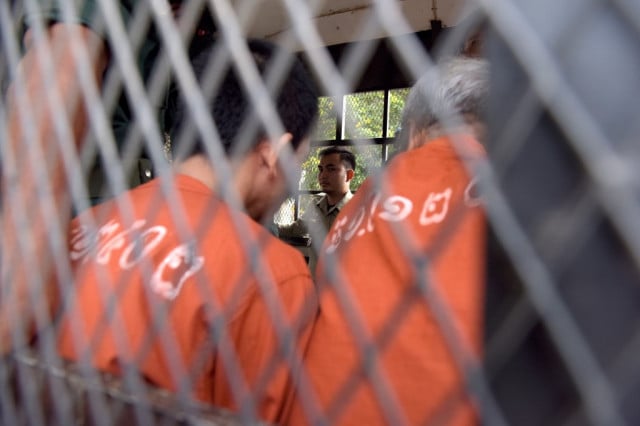 Gerald Flynn
June 2, 2020 3:33 AM
This first story of a three-part series on Cambodia's prison system explores the conditions that inmates endure as excessive levels of pre-trial detention has led overcrowding and mismanagement at a time when a deadly pandemic poses grave threats to some 40,000 Cambodians prisoners.

PHNOM PENH--It has been two months since Human Rights Watch warned Asian governments that overcrowded prisons posed a serious public health risk in light of the Coronavirus Disease 2019 (COVID-19) pandemic. Almost every facet of our lives has been warped by COVID-19, but Asia's prisons have been overcrowded and underfunded for years.

While the United States has long incarcerated more of its own population than any other nation, Human Rights Watch note that five of the 10 countries with the largest prison populations are in Asia. China, with the world's second largest prison population even without counting the unofficial reeducation camps, the Philippines with the most overcrowded prison system in the world, Myanmar with drastically low levels of healthcare professionals tending to a bulging prison population, and Cambodia where the prison population has exploded in recent years: All present a powder keg scenario for public health, Human Rights Watch warned.

While Cambodia appears to have been spared the fate of many countries, the COVID-19 pandemic may not have claimed any lives here yet, but it should serve as a wake-up call for the government to address the ticking time bomb of its prison system.

Cathy Alvarez, an attorney and executive director of StreetLawPH in the Philippines said "This is an emergency for prisoners, especially for those not even on trial and being held in pre-trial detention— they should have the right to innocence until proven guilty and being held at risk of COVID-19, a deadly disease, amounts to inhumane treatment."

With just 125 confirmed cases as of May 30, Cambodia has by and large weathered the initial storm of the pandemic—a crisis that has killed more than 350,000 people globally—and although Cambodia's death toll remains at zero, the virus has exposed the fragility of society here just as it has throughout the world.

From inequality to vulnerability, COVID-19 has forced the world to take an unflinching look at the fault lines that divide communities, but for the near-40,000 Cambodians who reside behind bars in 28 correctional facilities, the first wave of infections appears to be a near miss. With some 11 million people incarcerated globally, it seems unlikely that inmates will be so lucky should a second wave of COVID-19 emerge.

A vast range of advocacy groups have called upon governments of Asia to uphold their commitments to international regulations on the management of prisons and the treatment of prisoners: regulations such as the UN Standard Minimum Rules for the Treatment of Prisoners of December 2015, the UN Rules for the Treatment of Women Prisoners and Non-custodial Measures for Women Offenders of December 2010 and the December 1984 Convention against Torture and Other Cruel, Inhumane or Degrading Treatment or Punishment.

COVID-19 has presented a challenge, given that the majority of international rules are effectively unenforceable and are reliant on the cooperative will of governments who signed as parties to the conventions.

"Under international human rights law, States have an obligation to take steps to prevent foreseeable threats to public health and have a duty to ensure that all who need vital medical care can receive it," UN High Commissioner for Human Rights Michelle Bachelet said in March 2020.

Persuasion in a Pandemic

The call for releasing vulnerable prisoners—chiefly non-violent offenders, pregnant or disabled prisoners as well as inmates with known health problems or who have young children living with them in prison—is growing. For these people, COVID-19 poses an existential threat, but as of now advocacy has translated into little action from governments in the region.

"COVID-19 could serve as an impetus for reform of prison systems, but so far there's been no political will among governments across Southeast Asia to do so," concedes Phil Robertson, deputy director of Human Rights Watch's Asia division. "Just persuading governments to release prisoners of any sort has been very difficult, and just goes to show how most governments in the region still blindly subscribe to punitive law and order approaches that disproportionately fall on the poor and disadvantaged."

These efforts, as difficult as Robertson suggests they are, have yielded some progressive results. Indonesia led the way in April 2020 by releasing roughly 10 percent of its incarcerated population. An estimated 36,500 prisoners walked free to curb the spread of COVID-19 throughout the Indonesian prison system that was operating at 169 percent of its occupancy level according to the World Prison Brief of the Institute for Crime & Justice Policy Research.

Following Indonesia's lead, Myanmar pardoned nearly 25,000 prisoners—close to one quarter of its incarcerated population—whereas Thailand took steps to suspend prison sentences, resulting in the release of some 8,000 prisoners, although riots erupted in a prison when the news broke that some prisoners would be released while others would not. Even the Philippines, where an estimated 75 percent of prisoners are imprisoned on pre-trial detention and prisons are over 470 percent overfilled, agreed to release around 30,000 prisoners due to COVID-19 outbreaks in correctional facilities being reported.

But while Cambodia's Deputy Prime Minister and Interior Minister Sar Kheng announced on May 27 that an undisclosed number of detainees nationwide may be released and placed under the supervision of provincial authorities, there has been staunch resistance to the idea of releasing prisoners.

"Cambodia's prison overcrowding has been disastrous for years, causing all sorts of sickness among prisoners, but the Cambodian government has totally disregarded critics who proposed alternatives to lessen crowding," Robertson notes.

Speaking with Cambodianess, Nouth Savna, spokesperson for the Interior Ministry's General Department of Prisons, was frank about shortcomings in the country's prison system—a system that he estimates currently houses close to 40,000 inmates but was designed to hold just 26,593.

"Of course, we have problems with overcrowding, which leads to contagious diseases, has a psychological impact on prisoners, and we have a problem with healthcare management within the prisons [that is] simply not being implemented properly because there are too many people living in confined spaces," says Savna, who adds that overcrowding has led to security breaches.

"It's easier to hide things—weapons and drugs—and obviously, it's harder to stop. So both the inmates and prison staff are in danger: We're all in that situation together," he admits.

He went on to note that, since 2016, there have been new facilities built, extra cell blocks added to existing facilities and renovations made to ancient colonial prisons, but this has failed to address the key problems presented by Cambodia's judicial system.

"Only convicted inmates can be transferred," Savna said. "So without conviction papers, inmates are stuck in overcrowded prisons—maybe 30 percent of those held in Phnom Penh have not been sentenced yet."

Less Than One Third of Cambodian Inmates Fully Sentenced

Of the 40,000 or so total number of prisoners in Cambodian facilities, Savna estimates that just 27 percent have been fully sentenced, while a further 30 percent have been convicted but are still caught in the bureaucracy of Cambodia's convoluted appeals system. This, he says, leaves 43 percent of the incarcerated population—roughly 17,200 Cambodians—in pre-trial detention.

Neither those in pre-trial detention nor those engaged in appeals procedures can be transferred. But the Prisons Department is powerless to address this issue, as it rests with the Ministry of Justice, Savna says.

Appointed on April 1, 2020, Justice Minister Kith Ruet has vowed to expedite Cambodia's justice system and clear up the backlog of cases waiting to go in front of a judge. But requests sent to Justice Ministry spokesperson Chin Malin asking for more details as to how this would happen went unanswered.

Soeung Karuna, spokesman for the Cambodian human rights advocacy group ADHOC, said that he appreciated and welcomes the ministry's campaign to accelerate justice, but is unsure how it will be implemented.

"We are waiting to see…their work's efficiency," he said, adding that he hopes reforms will be carried out professionally to bring about some independence to Cambodia's judiciary. "We always hear from the people and they always show their concerns—they do not believe in the court system [...] we all know and international NGOs have also shown that Cambodia's justice system remains poor," he said.

There is a consensus among NGOs that courtrooms are congested due to a lack of human resources, a general carelessness on the part of the relevant authorities and no real oversight or monitoring enforced to keep them in check.

"The biggest problem is the huge number of people…being held in pre-trial detention for minor crimes, including non-violent political activities, and the system has failed to find an alternative to locking them up for months or years while their trial proceeds," Robertson says, adding that pre-trial detention has been utilized as a punitive measure before people are even convicted of a crime.

"Inhumane" Conditions in Cambodia's Prisons

In May 2020, Amnesty International released a damning 78-page report examining the human cost of Cambodia's anti-drug campaign. Findings contained in the report suggest that at least 55,770 people were arrested on suspicion of use or selling drugs between January 2017 and March 2020. Amnesty International alleges that many confessions were acquired through torture, drugs tests were forced upon people, and wide ranges of human rights abuses transpired throughout the judicial process that led to these people's incarceration.

"Inhumane levels of overcrowding caused by the government's anti-drug campaign are plaguing both the country's prisons and its drug detention centers," the report reads. "Cambodia's prison population has skyrocketed by 78 percent since the campaign started, from 21,900 at the end of 2016 to over 38,990 in March 2020, even though Cambodia's prisons have an estimated capacity of just 26,593. In early 2020, the population of Cambodia's largest prison facility, Phnom Penh's CC1 [Correctional Center 1], exceeded 9,500 prisoners—463 percent of its maximum capacity of 2,050."

Amnesty International's research was conducted through November and December 2019. Its researchers spoke with 51 people, 34 of whom use or used drugs—19 men, nine women and six people who were minors when they were arrested or detained. The remaining 17 sources consisted of lawyers, civil society organizations, drug rehabilitation experts and the families of those who spent time in prisons.

Numerous government officials have dismissed or condemned the findings of Amnesty International's report. However, this was far from the first collation of data and evidence highlighting gross mismanagement and disregard for Cambodian prisons and their inhabitants.

In 2015, the Cambodian human rights group LICADHO issued a report entitled Rights at a Price. Their findings echo with an eerie familiarity five years later: overcrowding, squalid conditions, and a general failing of the Prison Department to live up to the lofty ideals enshrined in international agreements Cambodia is a party to.

The deprivation of rights—specifically the right to health and human dignity, the right to due process and the right to freedom from torture—was commonplace in LICADHO's interviews with former prisoners.

Moreover, in its report LICADHO had expressed grave concerns over the health and wellbeing of vulnerable and marginalized groups within prisons, noting inadequacies in terms of healthcare, rampant corruption that led to denying prisoners' access to basic necessities and even forcing inmates to pay for electricity, water and other prison utilities. The government's decision to imprison people, often for years, and treat them as criminals before they are convicted was also noted in the 33-page report.

The glacial pace at which reforms to Cambodia's prison system have taken place is in stark contrast with the Hun Sen administration's rushing through of the Law on the Management of the Nation during a State of Emergency, although some hope remains that COVID-19 may stimulate swifter justice.

A Global Need for Change
During an interview, Chyngyz Rayimbekov, Head of Protection Department in Cambodia for the International Committee of the Red Cross (ICRC), pointed out that Cambodia is just one of 22 countries to have prison occupancy rates above 200 percent of capacity, while 140 other countries have reported occupancy rates above 100 percent—making for some 75 percent of all nations.

"It's a very sensitive, very complicated area, because the penitentiary services worldwide are not the top priority on government agendas worldwide," Rayimbekov said, emphasizing that the ICRC acts in a neutral, impartial manner on humanitarian grounds. "There is a clear indication that it is perhaps not COVID-19 that is the crisis, but it's rather the penitentiary systems that present a crisis because of this enormous skyrocketing of the prison population worldwide: It's really scary."

Rayimbekov, who has worked with the ICRC for more than 11 years, notes a recent shift globally from punitive measures to correctional approaches. This includes keeping pre-trial detainees to a minimum, although he notes that 3 million of the roughly 11 million people incarcerated worldwide are held in pre-trial detention, and that 50 percent of them, that is, more than 5 million people, are imprisoned for non-violent crimes, he said.

"What's happening in Cambodia is reflecting the global trends," Rayimbekov said. "But while Human Rights Watch and Amnesty International have been very vocal about introducing decongestion measures to Cambodia's prisons by calling for the release of detainees, for the ICRC—where we stand on this—prison decongestion is not only the release, it's a combination of reducing inflow and increasing outflow; in releasing prisoners, authorities take one or two steps forward, but the continued high inflow of prisoners could be regarded as another step backwards."

While in many countries, efficiency has been prioritized over efficacy, for any country to successfully decongest its prisons, both must be prioritized, Rayimbekov said.

"We are not here to preach to authorities," he stressed. "But if governments increase the prison outflow without reducing the inflow, that is a step back. Decongestion measures imply it's a combination of both inflow and outflow. But due to public opinion, due to criminal justice affairs, this is a wholly separate subject: You need legality in conjunction with legitimacy."

The means of reducing inflows, which Rayimbekov said is a separate issue, will be addressed in the second part of this three-part series on Cambodia's prison system.
Additional reporting by Phoung Vantha


Related Articles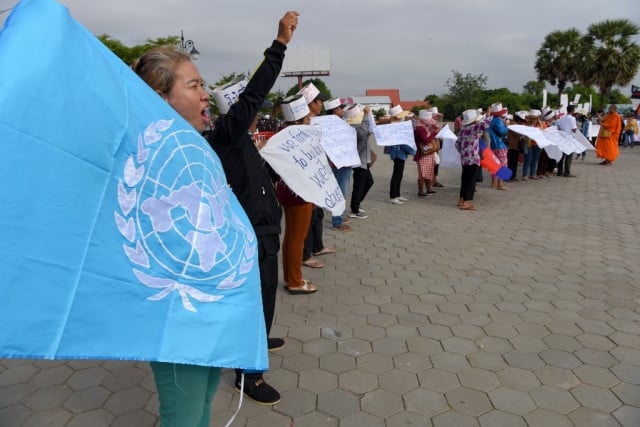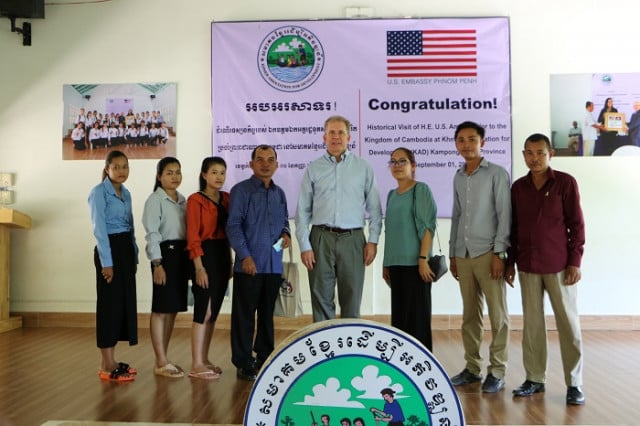 September 3, 2020 1:09 PM