Conservation Area Welcomes Tourists After Bird Flu Contained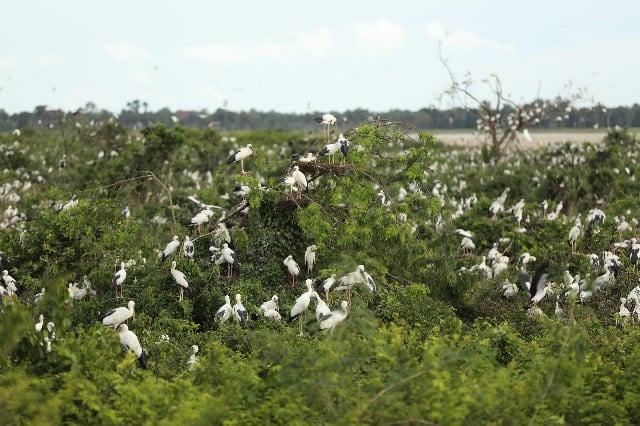 Outbreak at Toul Porn Taley kills more than 2,000 birds
PHNOM PENH--Tuol Porn Taley Boeung Sne conservation area in Prey Veng province has seen a rise in visitors after an outbreak of bird flu was contained.
Deputy chief of Toul Porn Taley, Noun Sareth said the site was reopened for tourists in mid-May when the spread of the A(H5N1) variant of the disease had been brought under full control.
He said 50 to 60 local visitors were arriving at the site daily but authorities were maintaining measures to prevent the spread of Covid-19 by not allowing food and drink sales.
"If people wish to visit, they can bring along food from home and eat here," he said.
Toul Porn Taley was closed for visitors after the bird flu outbreak was reported on March 17 and confirmed by the Agriculture Ministry on March 25. Sareth then ordered a probe into the origins of the virus.
Spanning 3,557 hectares across three districts and Prey Veng City in Prey Veng province, Tuol Porn Taley Sne is home to millions of near-threatened or endangered species of birds such as anhinga, spot-billed pelican, black-headed ibis, lesser adjutant and Asian openbill.
According to official figures, the recent avian influenza killed more than 2,000 birds in the area, most of which were reportedly Asian openbills.

Asked if there had been any bird deaths after the containment, Sareth said there had been a slight increase in bird numbers due to migration despite the losses from infections.
"This is bird migrating season. Some birds have left and move to other places while some others have migrated from other places to live in this area," he said.


Related Articles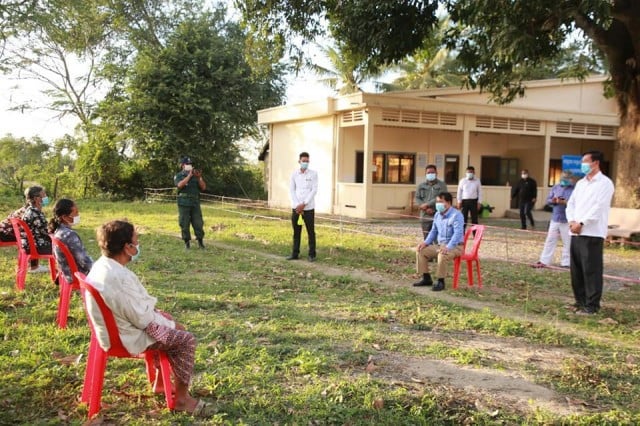 September 13, 2021 7:36 PM