Despite Reduced Imports, Cambodian Farmers Struggle to Find a Market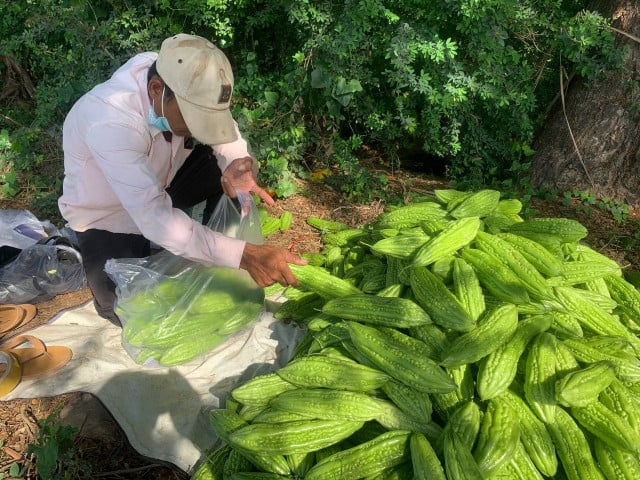 Khorn Nary
April 22, 2021 2:35 AM
The closure of markets in Phnom Penh and the travel restrictions have hit Cambodian farmers
PHNOM PENH--Vietnamese exports have reportedly slumped due to the current COVID-19 outbreak in Cambodia, authorities in Kandal Province have said.
Director of Kandal Provincial Department of Commerce Om Buntheurn said that Cambodian commerce officials have tried to explain that there is no suspension of vegetable imports, but the reluctance remains on the Vietnamese side.
"They [Vietnamese commerce officials] are very concerned about the COVID-19 situation in Cambodia and don't want to export vegetables to Cambodia," he said. "We've tried to explain that our preventative measures means imports can be carried out normally without problems."
Despite the fact that the imports have been ongoing, Buntheurn said, the volume of vegetables been significantly reduced to just three or four trucks each day. He said he did not know exactly how many tons were making it across the border daily, but that it was less than normal.
Ministry of Agriculture data shows that, in 2020, Cambodia consumed up to 1,040,000 tons of vegetables, of which, 690,000 tons were produced locally while the remaining 330,000 tons came from neighboring countries.
However, while reduced reliance on imports has typically meant there was more market for local farmers, so far current COVID-19 outbreak has not provided such opportunities—in fact, quite the opposite has happened.
Dismayed and concerned by the ongoing lack of customers, Or Pov—a farmer of bitter melons in Kandal Province—has seen his sales plummet as markets across Phnom Penh have closed and has had to adjust his prices just to sell his melons.
Before travel restrictions were implemented and Phnom Penh plunged into lockdown, Pov said that his bitter melons would usually fetch up to 1,500 riel per kilogram—almost $0.40—but now they had lost more than half of their value.
"Previously, my produce had been bought to supply Derm Kor market in Phnom Penh, Takmao and Takeo Provinces," he explained. "But since the restrictions have been put in place, buyers can't travel across the provinces and this causes a drop in price of not only bitter melon but also other kinds of vegetables."
The Cambodian government imposed a 14-day lockdown in Phnom Penh and Takmao on April 14 to curb the spread of COVID-19, but fears are mounting that this could be extended as cases continue to rise. Even though, the government's decision isn't supposed to affect food supplies, farmers and buyers outside of the lockdown still face difficulties when it comes to selling and transporting the vegetables as supply chains and key markets have been disrupted.
Even the biggest vegetable market in Phnom Penh was also ordered to shut down for 14 days on April 17 as around 100 COVID-19 cases were found to have involved market vendors.
Pov, 44, said he is worried about the prospect of an extended lockdown in Phnom Penh as it means there are not enough traders coming to take the produce to bigger markets and that there are too many farmers to supply the local markets. Even the local markets, he said, have seen fewer sales because less people have money to spare.
"As there are no buyers, both traders and farmers have to sell at a much cheaper price and share the cost," Pov said, adding that after 20 years farming, he is worried for the future of his farm.
Related Articles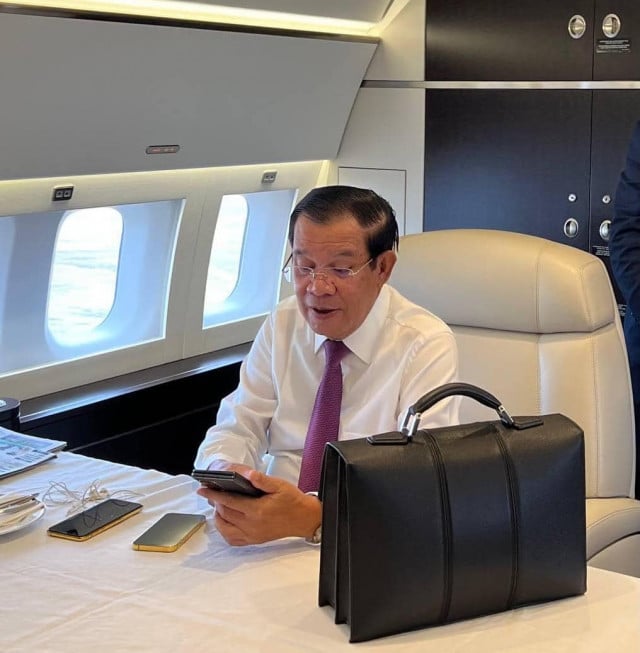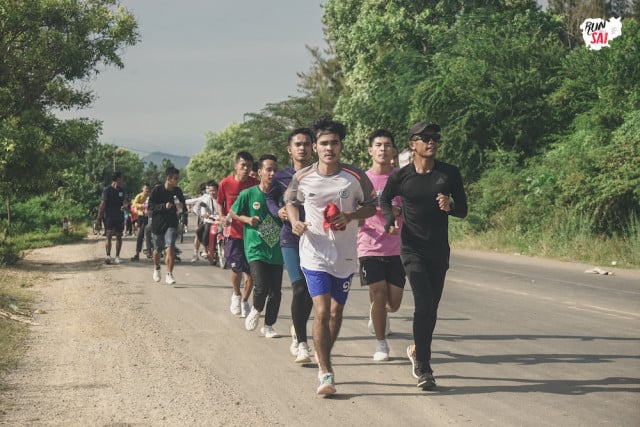 November 23, 2020 10:11 AM