Direct flights between Cambodia-Indonesia to resume next month after an interruption of nearly 50 years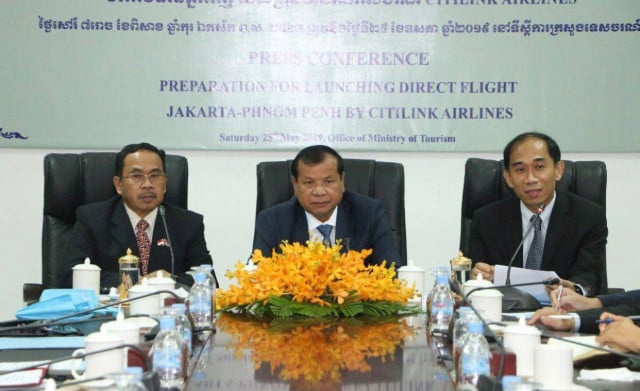 Thmey Thmey
May 27, 2019 6:42 AM
New air service coincides with growing number of Indonesian visitors
PHNOMP PENH--The Indonesian airline Citilink Indonesia PT announced at a press conference Saturday that direct flights between Phnom Penh and Jakarta will resume in mid-June, putting an end to decades of service interruption.
Heriyanto, Citilink vice president for corporate strategy, said that the airline will operate three flights per week—on Monday, Wednesday and Friday—using Airbus A320 that can carry 180 passengers.
This non-stop flight between Phnom Penh and Jakarta will be the first direct flight between the two countries in 49 years, Indonesian ambassador Surdiman Haseng said at the press conference.
In addition to promoting friendship, solidarity and cooperation between Cambodia and Indonesia, the flight will help, he said, "commemorate the 60 th anniversary of our bilateral relations." Cambodia and Indonesia established diplomatic relations in 1959.
As Cambodian Tourism Minister Thong Khon said at the press conference, Indonesia and other Southeast Asian neighbors such as Singapore and Malaysia had direct flights with Cambodia in the 1960s, but this stopped due to the country's decades-long conflicts.
With this direct flight between Phnom Penh and Jakarta, he said, "[n]ow, Cambodia has direct flights with almost all ASEAN countries except for Brunei."
Khon said he hopes the direct flights will boost the tourist flow between the two countries and that, in the future, there will also be non-stop flights to main tourist destinations such as Bali and Siem Reap City.
Last year, 55,000 Indonesian tourists visited Cambodia, which was a 11.8 percent increase compared to 2017, and in the first quarter of 2019, the number of Indonesian tourists went up 10.3 percent compared to the same period in 2018, he said.
Related Articles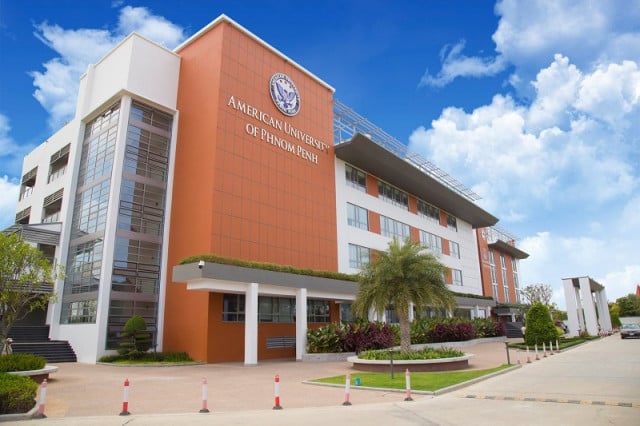 September 1, 2020 12:07 AM