Employers Adapting to Staff Shortages for Lunar New Year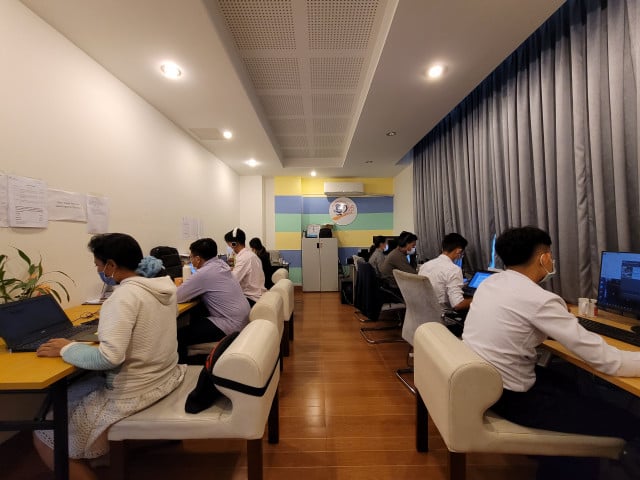 With the annual festival seeing a number of requests for time off, employers are seeking out new models to ensure their businesses function while staff get to honor their ancestors
PHNOM PENH--Lunar New Year is traditionally celebrated by Cambodians with Chinese and Vietnamese ancestry, but the lack of official holiday status for the festival leaves employers and staff at odds as to how to approach the cultural time of year.
While many managers have deemed the holiday a religious festival that, even if not an official holiday, has become a traditional time for many Cambodians to take time off and pay respect to their ancestry, others have complained of decreased productivity and implications for supply chains.
Chea Vibol, a managing partner at coffee supplier Gourmet Beverage Solutions, said that the company has 40 employees total, with 10 of them requesting time off for Lunar New Year.
"Every time there is a festival, as with national holidays, we stop working, but this, they only stop unofficially," he said, referring to the decline in productivity that left some of his company's services slower.
"When some took leave, we are busier than before, and if the customer understands, it is okay, but if the customer does not understand, it affects the work of the company," he said.
Vibol said he is unhappy when the company is affected, but he has learnt to live with the issue as it happens every year.
Pech Pongponharith, general manager of TW Digital—a digital marketing agency—said he has received holiday requests from at least 10 employees for Lunar New Year, even though staff know its company policy not to give time off for this time of year. Nevertheless, the requests keep coming each year.
"It affects the work system, but we ask them to tell us in advance to make it easier to schedule work and we coordinate for them to work instead on other holidays," he said.
While many employers are adjusting to annual request for time off for Lunar New Year, Panh Phanith said that by making staff use their annual leave for the festival, business solutions firm Sprintsea Technology—where Phanith is managing director—has seen fewer staff apply each year.
"In past years, for the Lunar New Year, they stopped working for three days, but they only take off one and a half days," he said, adding that this is less of a problem for general staff, but they're only granted time off if projects can be finished on time.
Related Articles