Environmentalist Backs Electric Vehicle Rollout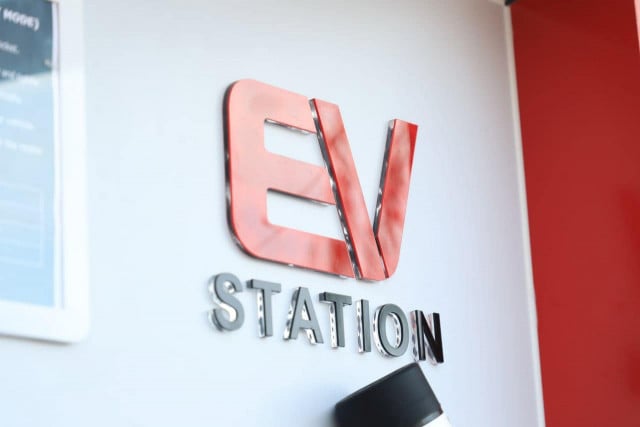 Polluting power still causes concern
PHNOM PENH – Promotion of electric vehicles (EVs) as part of strategic plans to cut greenhouse gasses emissions and achieve carbon neutrality by 2050 has been supported by the Cambodia Youth Network (CYN).
However, CYN environmentalist and program manager of research and advocacy said he's worried about reducing carbon dioxide in the atmosphere as Cambodian forest cover continues to be destroyed.
On May 27, Sun Chanthol, Minister of Public Works and Transport, said at the ministry's Facebook live channel that Cambodia is expected to increase the number of electric vehicles.
This was set out in the long-term strategic plan on carbon neutrality 2050, promoting 40% of cars being electric and 70% of motorcycles.
Chanthol said increasing use of electric vehicles will help reduce air pollution.
Kimhong said CO2 can be reduced only if there are more trees. The forest cover in Cambodia has been destroyed by more than 10 percent over two decades and forest cover was often destroyed.
Another concern was whether Cambodia can generate electricty for EVs and how it was generated. Cambodia is importing electricity from Vietnam, Thailand and Laos but its generation was destroying natural resources.
Kimhong said the government should stop using electricity generated from coal and that electrictity should be from renewable resources.
"Electricity should not be generated from a dam built across the Mekong River and other important rivers, as it is harmful for biodiversity in those rivers," he added.
Kimhong said Cambodia should consider generating clean energy from solar power and wind turbines.
Deforestation reduction is essential, and the government, along with the Ministry of Environment, should use it as a mechanism to reduce CO2 emissions," he said.
Kimhong said he would be satisfied if Cambodia can generate adequate electricty to use in all transport sectors in the future.
As of May 14, the Department of Land Transport has registered 148 electric vehicles, including 110 cars and 38 motorcycles, tricycles and electric vehicles. Electric vehicles increased by 84 in the first five months of 2022, more than 800% up on the same period in 2021.
Chanthol encouraged people to use more electric vehicles to contribute to reducing fuel costs and environmental pollution. However, the price of EVs will change based on companies' decisions.
The Ministry is also working with the United Nations Development Programme (UNDP) to study and compile a roadmap on electric vehicle charging infrastructure.
This will identify locations and conditions for setting up charging stations to find investment partners and expand the network of charging stations across the country.
"The roadmap will identify specific locations for short, medium and long-term charging stations to meet specific needs," Chanthol said.
Alissar Chaker, the UNDP Cambodia's resident representative, said the UNDP and the ministry have consulted stakeholders and reviewed experience, good practice and challenges faced in other countries in promoting the use of electric vehicles.
"This includes technical and regulatory requirements," she said. "The proposed roadmap assesses the charging stations network for two-wheelers, three-wheelers and four-wheelers (cars) but not heavy-duty vehicles and buses."
The roadmap was also looking at strategic locations and optimal charging power for different types of electric vehicle and charging modes in a reasonable time.
"Gas stations but also other locations are suitable for EV chargers such as office buildings, commercial buildings, malls, and public parks," she added.
Alissar said the main considerations compiling the roadmap are safety, accessibility, reliability of power supply and maintenance.
Promoting EV charging points in gas stations was convenient and responded to these main considerations but was mostly intended to encourage private investment and competition to drive down costs.
UNDP Cambodia has helped install four EV charging stations along the most accessed roads to build the case for EVs in Phnom Penh and Sihanoukville. Others are to be installed soon in Battambang and Siem Reap but are not in gas stations.
"UNDP is ready to work with the private sector and national/ international development banks to roll out a fit-for-purpose EV charging network, support the creation of an enabling regulatory and financing environment and raising public awareness," Alissar said.
The main factors governing the increased use of EVs were their price, spare parts, the life and price of batteries and the widespread availability of expertise and maintenance services.
These factors were in addition to reliability, affordability and ease of access to charging points.
Related Articles