EU Fears 'Weaker Putin'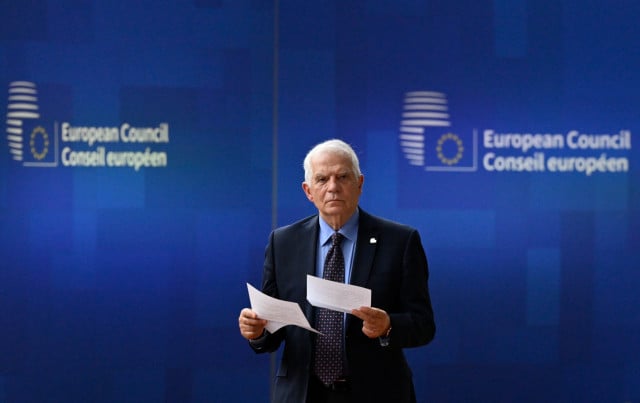 Brussels, Belgium -- The European Union warned Thursday that Russia has become more dangerous after a brief mutiny by its Wagner mercenaries that the bloc said exposed President Vladimir Putin as weaker than previously thought.
European Commission President Ursula von der Leyen said the "aftershocks" of the Wagner rebellion were still playing out.
"A weaker Putin is a greater danger," EU foreign policy chief Josep Borrell said as he arrived for a Brussels summit.
NATO chief Jens Stoltenberg said that while it was "too early" to draw conclusions, Wagner's June 24 mutiny revealed "cracks and divisions" in Russia.
Western leaders reiterated that the tumult in Russia was an internal matter in which their governments played no role.
Instead, summit discussions were focused on efforts to "double down" on military and financial support for Ukraine as it fights back Russian forces, von der Leyen said.
Ukrainian President Volodymyr Zelensky participated via video link.
Stoltenberg tweeted afterwards that NATO-EU cooperation on security was "more important than ever" and was deepening, "including to support Ukraine and to protect critical infrastructure".
EU countries neighbouring Belarus, where Wagner boss Yevgeny Prigozhin has gone into exile, expressed fear that many of his mercenaries may also take up a Kremlin offer to join him.
"We are extremely concerned about the developments in Belarus," said Lithuanian President Gitanas Nauseda.
"The fighter groups, or these serial killers as I call them... they could emerge in Belarus at any moment and nobody knows when they could turn against us," he said.
While Moscow has not let up on its war in Ukraine and is striving to project a facade of normalcy, EU officials predicted Putin would take action inside Russia to try to restore his image of holding unquestioned power.
"Putin has lost the monopoly of force," Borrell said, adding that "I suppose that Putin will be in cleaning mode internally, and a more assertive mode".
He said EU nations' intelligence services were analysing scenarios that could grip Moscow, as "now we have to look at Russia as a risk because of the internal instability".
- Migration controls -
The European Union summit also discussed ways to bolster controls on irregular migration flows into the bloc, two weeks after at least 82 asylum seekers drowned in a boat that capsized off Greece.
The June 14 boat sinking highlighted the Mediterranean as the main route for asylum seekers trying to reach Europe, and what rights groups claim is increasingly perilous conditions for such crossings because of "Fortress Europe" policies.
Greek Prime Minister Kyriakos Mitsotakis, in Brussels for the summit, rejected accusations by some of the boat's survivors that Greece's coast guard caused the capsizing by tying a rope to their vessel and trying to tow it away from Greece at high speed.
"It is very, very unfair to point the finger at the Greek coast guard," he said.
He said the coast guard's priority is "not just to protect the external borders of the European Union but to assist everyone who's actually at risk of drowning".
The Brussels summit was to press Tunisia -- a launching point for many migrants, including many from sub-Saharan Africa -- to accept Western conditions to unlock $3 billion in IMF and EU financial assistance.
Tunisia, though indebted, has resisted, with its President Kais Saied saying he would not bow to IMF "diktats".
The talks on stemming inbound migration flows built on an agreement in early June among EU countries regarding revised asylum rules that would share the burden of hosting asylum-seekers.
Poland came out vehemently against the pact, on which it was out-voted, because it requires EU countries refusing to take in migrants to pay those that do.
Polish Prime Minister Mateusz Morawiecki was indignant that, "in the case of a refugee from the Middle East who isn't accepted, we have to pay a penalty of 20,000 euros or more".
He said other countries -- particularly Germany -- had "abandoned the principle of (EU) unanimity" with the preliminary deal, which he called a "violation" of Polish sovereignty.
Other leaders though, Dutch Prime Minister Mark Rutte among them, said there was little chance of Poland reopening debate on the pact at the summit, even though the topic would be discussed.
© Agence France-Presse
Related Articles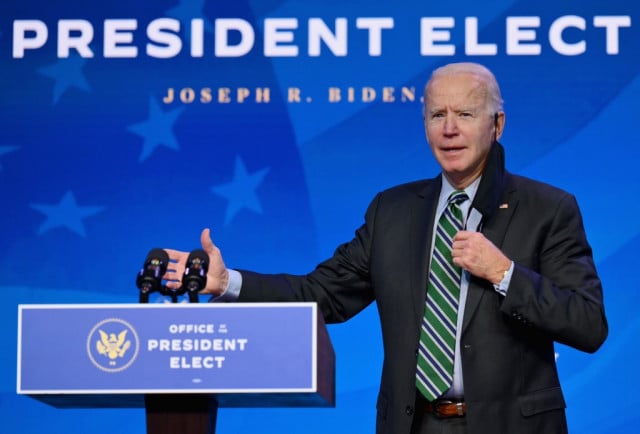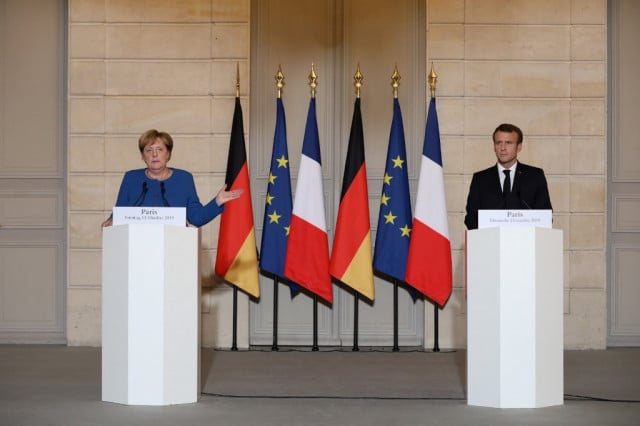 November 17, 2020 4:22 AM