Euro-MPs to Vote on Kem Sokha Freedom Call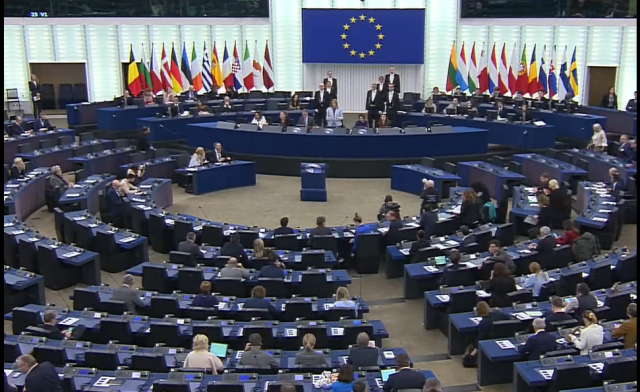 PHNOM PENH – The European Parliament was due on March 16 to discuss a resolution calling for the release of former opposition leader Kem Sokha who is serving 27 years ​ of home detention after his conviction on treason charges.
Related resolutions, proposed on March 14, include calls for free and just elections and sanctions on individuals repressing political freedom.
"The European Parliament calls on the EU and the international community to take immediate and effective action, including targeted sanctions against those responsible for the political repression, to put pressure on the Cambodian Government until its obligations under the UN treaties are met," the resolution document says.
CPP spokesman Sok Eysan rejected the resolutions, saying they were of no concern for Cambodia.
"It is not that Cambodia has not been through challenges," he said.
"We have been through decades of war and genocidal regimes but we are still determined to win. Now that the country is at peace with political stability, democracy and the rule of law are running smoothly in Cambodia. There is no problem."
Eysan said the resolutions cannot hinder the process of the courts, democracy and the rule of law in Cambodia.
The European Parliament is also calling for the release of other political prisoners and for the dissolved Cambodia National Rescue Party (CNRP) to be reactivated to participate in the upcoming elections.
Eysan said the European Parliament's call for the release of Cambodian politicians was a politically biased statement but Cambodia was still following the court's ruling.
He added that the European Parliament should ask perpetrators in Cambodia to stop committing any illegal acts, saying the law was being enforced.
Kem Sokha was convicted of conspiring with foreigners to overthrow the government. Apart from family members, he may not meet anyone without the permission of the Phnom Penh Municipal Court prosecutor.
Related Articles