Fresh Coconuts to be Exported to China: MAFF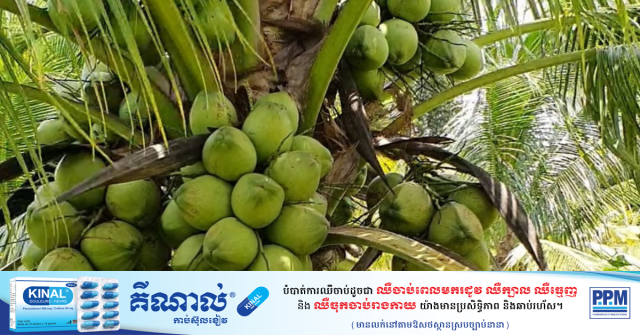 PHNOM PENH – Cambodian fresh coconuts will be exported to China officially after final phytosanitary evaluation.

Cambodia's Ministry of Agriculture, Forestry and Fisheries and China's General Administration of Customs on Sept. 15 signed the Protocol on Phytosanitary Requirement for importing Cambodian fresh coconuts to China after a month of assessing the risk of contaminants.

Ministry spokesperson Im Rachana said farmers will have to grow their coconuts in accordance with Chinese phytosanitary standards.

The ministry's General Department of Agriculture called on stakeholders who want to export their products to China to register with the department.

These included the coconut farm owners, the Cambodian Fragrant Coconut Agricultural Cooperative (CFCAC) and fresh coconut packaging and processing enterprise owners.

According to the spokesperson, the experts from the General Department of Agriculture will evaluate the products in accordance with the technical procedures of the protocol.

After that, the department will send a list of farms and enterprises to China in early December for further review and evaluation before the official exports.

In 2022, there were 17,000 hectares of coconut plantations nationwide. Of these, the harvesting areas covered 14,000 hectares, producing 248,000 tonnes of fresh coconuts.




Related Articles