How Does a Content Creator Make a Living Off-the-Grid?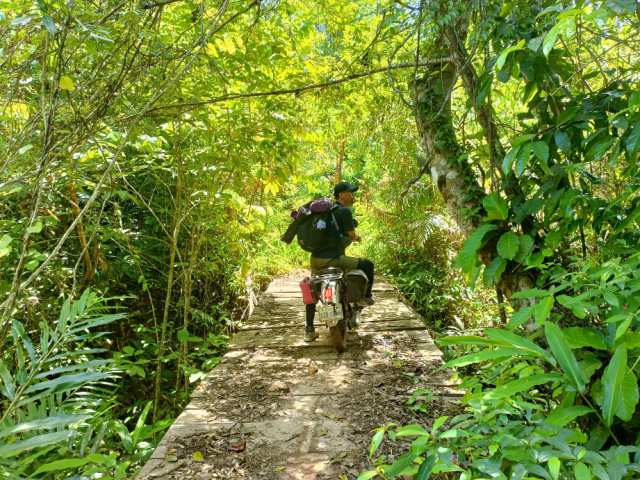 KOH KONG — Feeling exhausted by the hustling life of the city, Ly Raksmey, commonly known by his supporters as Pu Smey, has taken on a new career as a tour leader to promote tourism activities in Cambodia, and also share his love of adventure.
Since 2017, he, riding on his small-displacement motorcycle, has gone off the grid, creating digital contents to let people know about the natural world of Cambodia. As he recently explained, it has truly been, and still is, quite a journey.
Heng Sreylin: You have been camping since 2017. It has been many years now. Where was the first place you went camping?
Ly Raksmey: Well, it was not actually camping. Back then, we used mosquito nets, not tents, to camp. The first place that I camped was in the Areng forest. It was quite a trendy location at the time. Just like many other young people, I was going through some depression. So, after being invited by a person I knew, I decided to go. The good thing about that trip was that there was no cellular network. For two days, I was disconnected from my family. Because I did not know the remoteness of the place in advance, I had not informed my family about going there. They were very worried. Without the hustles of social media and the demanding work, I began feeling very relaxed. I am a full-time adventurer now. Being a tour leader is my job. There are companies who rely on tour leaders like me to guide them to regions they are not familiar with.
Heng Sreylin: I know going on an adventure can be very challenging. So, how do you deal with it?
Ly Raksmey: Well, there is pretty much nothing you can do. You just go with the flow. For example, if there is a storm after you have already set up your camp, all you can do is to face it. You just need to take care of your equipment such as keeping your clothes safe and stuff like that. The challenging places that I have been to are Khnang Preah, Khnang Phsar, and most recently the Chhay Keiy waterfall.
Heng Sreylin: How do you manage your budget?
Ly Raksmey: I just do whatever it takes to spend less. With my skills in photography, initially I was able to secure a seat with tours. I just helped them take photos and videos for their activities. In addition, to save more bucks on gas and maintenance, I use smaller motorbikes. When it comes to sleeping, I have my own tools and equipment for that. In terms of cooking, sometimes I do it myself to save money. Smaller motorbikes can go anywhere, even in tight places. In addition, resorts have also contacted us to promote their business. Some of my camping equipment is sponsored by the related companies. I also gain some income through leading my own tours as well.
Heng Sreylin: After this, what is the next thing you want to do? When travelling to far-flung places, does your family feel worried about your safety?
Ly Raksmey: By now, I also want to start my own business that is still related to tourism. It might be a small café at a tourism destination. Until now, my family is still concerned about my safety. You know, the traffic here is not that great; however, I just challenge it. Our family budget is not very big; however, I am happy doing what I do.
Conducted in Khmer for ThmeyThmey News, the interview was translated by Ky Chamna for Cambodianess News.
To read a related article on Ly Raksmey, click here.
To watch the interview in Khmer, click here.
Related Articles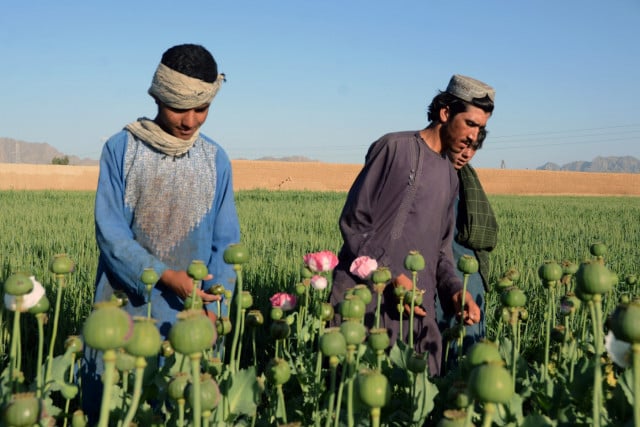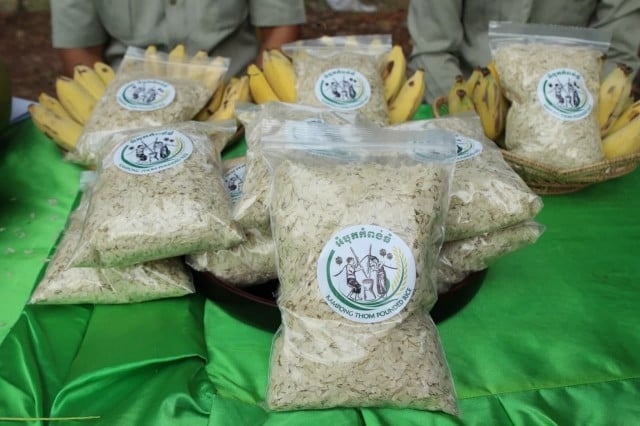 February 18, 2021 7:23 AM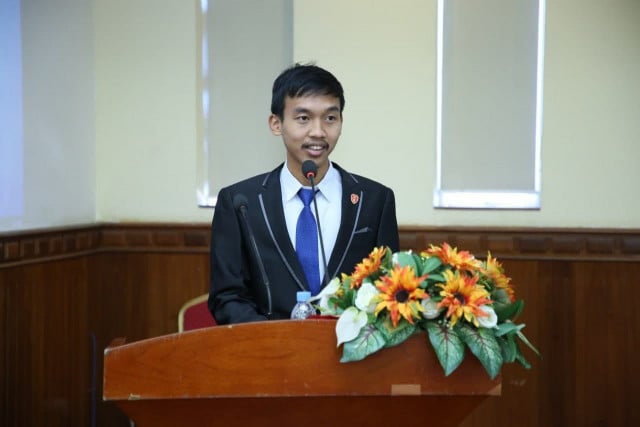 December 5, 2020 10:00 AM