How King Sihanouk Used Media in Crusade for Independence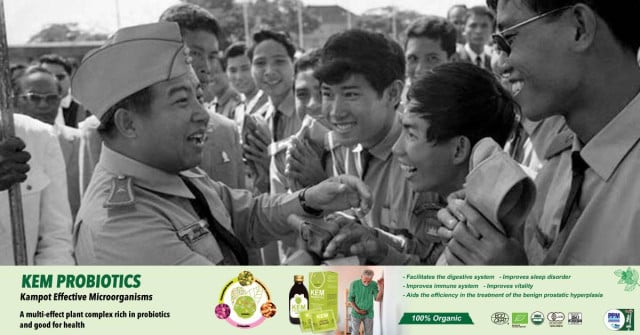 PHNOM PENH – The Royal Government of Cambodia celebrates the 70th National Independence Day on a large scale today.
With this annual national festival, the next generation of Cambodians can remember the achievements and merits of the late King Father Norodom Sihanouk, who proclaimed Cambodia's independence from France for the motherland and his people.
Two central points in this struggle for independence are never mentioned.
The first is the most influential tactic the king applied – the media. The struggle stood out as a non-bloody declaration of independence which did not cause casualties among Cambodian civilians.
The King did not use ammunition. Instead, he used the media as a powerful weapon to shock the superpowers to speed up the independence process.
In 1945, after the US atomic bombings of Hiroshima and Nagasaki, Japan, which had asserted control over Southeast Asia, surrendered and left Cambodia at the end of that year. France returned to Indochina, including Cambodia. However, this was no longer as a protectorate.
The King called for negotiations. A treaty was signed in September 1949 recognizing Cambodia's independence but this independence was not complete. France still retained control of Cambodia's key sectors, which included the judiciary, the military and finance, as well as the economy.
On June 15, 1952, King Sihanouk solemnly promised in front of the Cambodian people that he would spend three years to achieve full independence.
His crusade for independence began in February 1953. During that time, he traveled to France and established headquarters in Alpes-Maritimes in the southeast corner of the country.
Strong advocacy through written explanations and face-to-face meetings with the president of France did not yield any positive results. The King left France and traveled to Canada and the United States to seek support from such powerful countries.
In Canada and the United States, the King got interviews with influential media outlets such as Agence France-Presse, Radio-Canada and the New York Times.
It was a headline on the front page of the New York Times that captured everyone's attention and turned the tide in Cambodia's crusade for independence.
"King, Here, Warns Cambodia May Rise; Norodom Says Indo-China Unit May Turn to Reds if French Reject Independence Plea", written on 15 April 1953 by Michael James, was like a powerful bomb that reverberated around the world.
Mao Zedong's communists had taken control of China and communists led by Ho Chi Minh were battling the Vietnamese government in Saigon. News of a looming threat of a communist takeover in another Southeast Asian country awakened the spirit of democratic America and made the people of Indochina happy.
Eight days after the April 15, 1953, New York Times article, the French government notified the representatives of King Sihanouk, Pen Nouth and Sam Sary, who were in France to reopen the negotiations on Cambodia's independence.
I do not want to recall the complicated and tense negotiations that took six months until Cambodia fully gained independence on November 9, 1953.
What I want to highlight is the significance at the time of politicians and top leaders realizing how to use the media as a useful tool.
Working with the media is not easy. It requires respect. Giving messages to the media does not mean controlling or putting pressure on journalists to write what we require. We have to respect their professionalism and skills.
Politicians must be able to answer and provide information to journalists.
Over the years, King Sihanouk and former prime minister Hun Sen held many separate press conferences and interviews with journalists, especially answering questions from major media outlets.
These two top politicians did not have time to discriminate or adhere to any journalists' tendencies. They only considered how they should respond accordingly to the story.
As the win-win policy, which was launched by Hun Sen, we still remember the pictures of local journalists and correspondents of foreign news agencies interviewing Hun Sen near Khmer Rouge-controlled areas.
The media's ability to follow Hun Sen around showed how much he valued the role of journalists. He once said that he was one of the top leaders who met journalists and gave them the most interviews.
Media is very useful and has a necessary role in bringing peace and stability to a country. However, it requires more trusted media and more professional journalists who can pursue their careers independently and without threats from others.
The second point I would like to raise is about Cambodian independence under Japanese control.
I am sharing this as it is a part of Cambodia's history. I would like also to share with our compatriots that the aim of the late King to declare the purpose of the declaration of independence was initiated in 1945.
After King Sisowath Monivong died in 1941, the Royal Council of Thrones (according to the careful consideration and expectations of the French government) placed Prince Sihanouk on the throne on April 25, 1941, at the age of 19.
A few months later, Japanese troops who were allies to Germany, arrived in Indochina, including Cambodia.
Nazi Germany's invasion of France had weakened French influence in Indochina. This prompted Japan to use force on March 9, 1945 to expel France from Indochina.
Japan wanted to rule Indochina but not to use colonial law. Japan's military commander declared to the King of Cambodia on March 10, 1945, that Cambodia was now an independent country and liberated from the French protectorate.
This was logical. The Protectorate Treaty, signed between King Norodom and the French on August 11, 1863, had to expire or be terminated because France had been defeated by Japan. This means that France had lost its protectorate over Cambodia. Following that, this involved only Japan and Cambodia.
Although King Norodom Sihanouk was only 24 years old, he was extremely serious about Cambodia's independence. He wrote a letter to the emperor of Japan demanding the recognition of the official and full independence of Cambodia.
Unfortunately, the Tokyo government did not respond to King Sihanouk until French troops returned to Cambodia in September 1945. This uncertain independence lasted from March to September 1945.
Originally written in Khmer for ThmeyThmey, this story was translated by Rin Ousa for Cambodianess.
Related Articles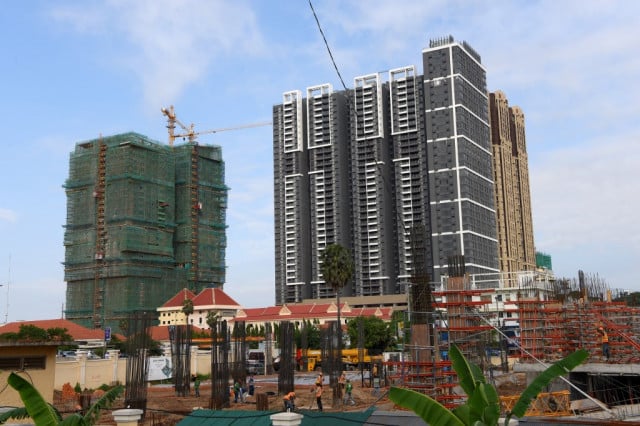 February 19, 2020 4:24 AM