Property expert suggests online gambling permits extension while Sihanoukville's real estate starts to hurt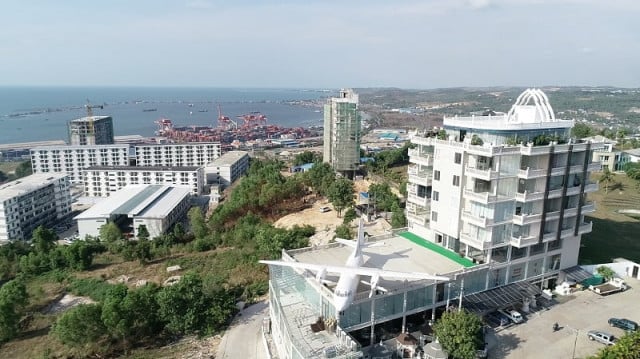 Thmey Thmey
October 29, 2019 4:51 AM
Some apartment owners in Sihanoukville are struggling to pay off debts, borrowed specifically to build apartments to rent to Chinese nationals. Many units in those new buildings are not filled, after the exodus of tens of thousands of Chinese people from Sihanoukville, amid the ban on online gambling, according to a representative of civil society organisation.

In a recent interview with RFI Khmer, a provincial coordinator for ADHOC in Preak Sihanouk, Ms. Cheap Sotheary, said those who borrowed money from banks to build apartments for renting out to Chinese people in the province are facing with a potential risk of not having money to pay off their debts.
Many of those apartments became unoccupied after the mass departures of Chinese people after the Cambodian government's recent ban on online gambling throughout the country. To attract more tenants, some property owners had lowered down their rental fee as low as 50 percent, Ms. Sotheary added.
Cambodia to ban online gambling
On August 18, prime minister Hun Sen issued a directive that halted the issuance of new internet gambling permits and that means the existing licences will not be renewed once expired. The government claimed the move is to address the rising cases of money extortions around online gambling venues.
The gaming industry is believed to be one of the main reasons that drew both investors and tourists from China to Cambodia over the past few years, especially to Sihanoukville, Bavet and Poi Pet where the industry booms.
Over the past years, the number of direct investment from China to Cambodia has been rapidly increasing, especially into building hotels, residential buildings and casinos in Sihanoukville. These flash investments and sudden influx of Chinese people caused the real estate prices high in Sihanoukville and growing demands of accommodations.
Some apartments in Sihanoukville are emptied
Hundreds of new apartments were recently built over the past years, which mostly by locals who borrowed money from banks and financial institutions, to meet this huge demand. That's why they are crashed when a large number of Chinese people left the city.
According to a report by Khmer Times, from August 18 to September 7, about 140,000 Chinese nationals left Cambodia. In an interview in July with Fresh News, national police spokesman, Kirth Chantarith said there were about 2 million recorded Chinese people arriving in Cambodia and about 250,000 were working and investing in Cambodia.
Sihanoukville's real estate starts to feel the hit
(From the left, Mr. Cheng Kheng, Mr. James Hodge and Mr. Kim Heang)
During his presentation on Cambodia's Q3 real estate market update held on 11 October, Mr. James Hodge, director of CBRE Cambodia said that the government's recent ban on online gambling has started to have some impact on the country's real estate sector specifically in Sihanoukville, the country's fastest-growing region.
Mr. James Hodge said, "generally speaking we started to see some reduction in land prices in Sihanoukville, as some people are putting lands on the market there."
Mr. Kim Heang, CEO of Khmer Real Estate also echoed James's observation on the impact of the ban.
During this presentation at Realestate.com.kh Expo 2019, Cambodia's biggest real estate expos to date, organised by Realestate.com.kh, the country's leading online marketing company for real estate, he said the continued departures of Chinese citizens from Cambodia will affect land prices in Sihanoukville, Poipet and Bavet.
He said, for the buildings that used to be rented out for "$20.000 a month, no one is renting them now, even for $8.000 a month, no one is renting them too. For the land price that was risen up to $500 per square meter, and now being sold for $150 dollar a square meter, no one is buying it."
In order to minimise the negative impacts that happening right now on the real estate sector, Mr. Kim Heang suggests that the government continues to issue online gambling permits for those who are currently operating in Cambodia for another year. He believes the move will help stabilise the property market.
On the other hand, Mr Cheng Kheng, Chairman and CEO of CPL Cambodia, thinks that the impact on real estate sector from the government's ban is very minimal. He believes the move will help stabilise the sector instead and that gambling is not bringing stability and long-term investments to the country.
Source: realestate.com.kh
Related Articles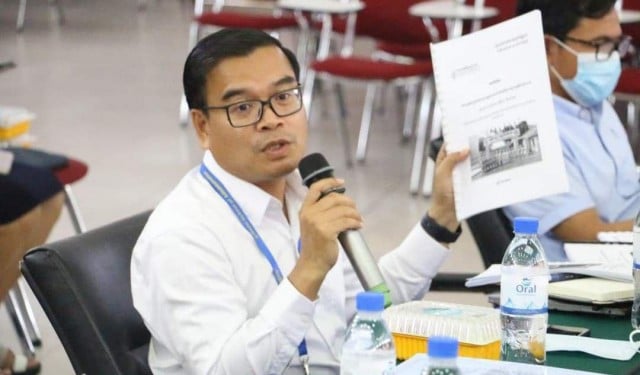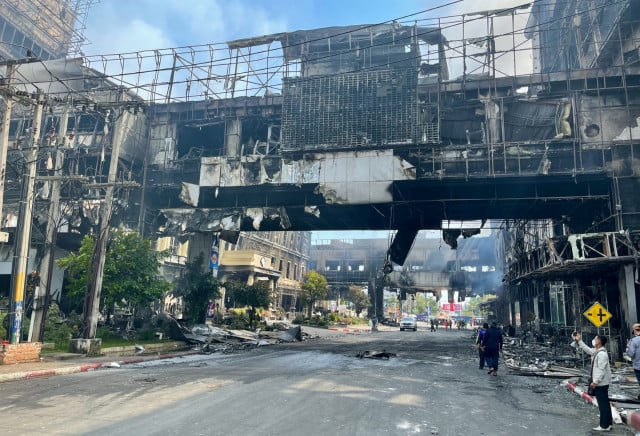 February 23, 2022 6:09 PM