Hun Manet to Deliver First UNGA Speech as PM on Sept 22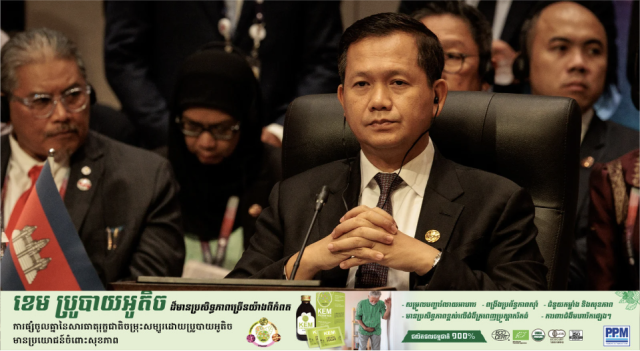 PHNOM PENH—Cambodian Prime Minister Hun Manet is set to deliver his first address during the general debate at the 78th session of the United Nations General Assembly (UNGA) next week.
As stated in the Ministry of Foreign Affairs and International Cooperation's press statement, Hun Manet's address at the UNGA will center on several key topics, including the global context, Cambodia's socio-economic progress, and Cambodia's commitment to the Sustainable Development Goals (SDGs) Transformative Actions.
According to the UN's speaker schedule for the upcoming session, Prime Minister Manet's first speech is slated for September 22.
World leaders will convene in New York for the UNGA's high-level general debate, commencing on September 19, with the theme: "Rebuilding Trust and Reigniting Global Solidarity: Accelerating Action on the 2030 Agenda and its Sustainable Development Goals Towards Peace, Prosperity, Progress, and Sustainability for all."
During his time in New York, the Prime Minister will also engage in bilateral meetings with UN Secretary-General António Guterres and various other foreign leaders.
Related Articles