Hun Sen: ASEAN Must Learn from China and South Korea in tackling COVID-19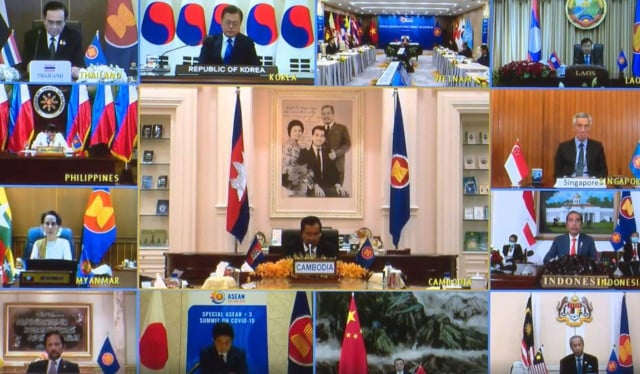 Torn Chanritheara
April 14, 2020 12:27 PM
Cambodian Prime Minister Hun Sen delivered a message of hope, cooperation and mutual benefit at the ASEAN Plus Three COVID-19 summit on April 14.

PHNOM PENH--Prime Minister Hun Sen on Tuesday warned that ASEAN must learn from the success of China and South Korea in tackling the spread of the Coronavirus Disease 2019 (COVID-19). He reiterated to ASEAN member states that sharing experience is key to controlling the spread of the virus.
Speaking at the Special ASEAN Plus Three Summit via video conference, Hun Sen thanked the 2020 Chair of ASEAN, Vietnam, for calling the summit to discuss joint efforts in addressing the COVID-19 pandemic.
Expressing his appreciation on efforts of the Plus Three countries, namely China, Japan and Republic of Korea (ROK) for having effectively contained the spread of the COVID-19 while continuing to implement preventive measures, he said that ASEAN Plus Three is very important platform that allows all members to strengthen cooperation in responding to this global challenge.
"Sharing the experience is the factor to control and stop the spread COVID-19," Hun Sen said in his intervention. "ASEAN must draw experience from the success and best practices of the Plus Three Countries especially China and ROK in their overall effective control and prevention of the spread of the virus.
He also stressed that the pandemic had caused an increasing level uncertainty on social-economic development both regionally and globally. He went on to say that the fight against the virus had become a common challenge, even though each country is facing the spread at different stages.
"Within this framework, we need a timely response and concerted efforts as well as effective coordination within ASEAN and ASEAN Plus Three which involves inclusive and comprehensive solutions," he noted.
Hun Sen also called for creating a joint mechanism to promote technique sharing, experience and medical knowledge about this disease in the field of protecting, preventing, diagnosing, treating and monitoring, particularly for the most vulnerable people such as the elders and frontline health workers who are fighting the disease.
He went on to request coordination and close dialogue in order to establish a joint mechanism to prevent serious impact on production chains, regional economic and trade activities. He emphasized that keeping economies open to trade and investment while maintaining the smooth transportation of goods by air, land and water routes would help to minimize the economic impact of COVID-19.
He later called for the immediate meeting of all frameworks under ASEAN Plus Three cooperation on finance, tourism, labor and other sectors to find joint solutions.
Related Articles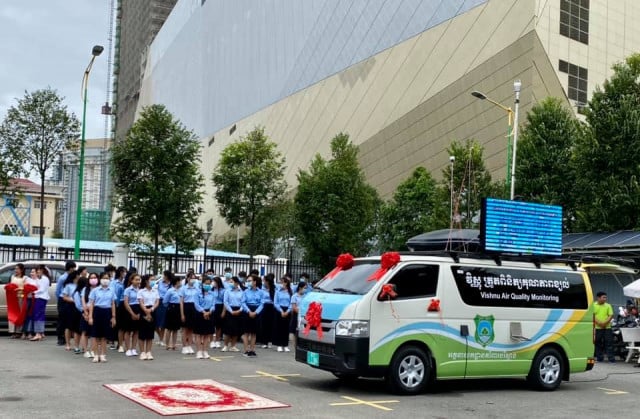 October 13, 2020 11:53 AM