Hun Sen asks Japan for Assistance with Expert Military Training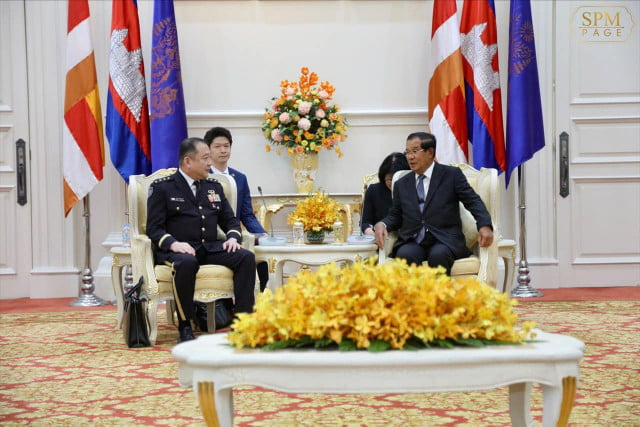 Torn Chanritheara
February 28, 2020 7:45 AM
He requested training support with demining and emergency response
PHNOM PENH -- Prime Minister Hun Sen Thursday requested that Japan help train the Cambodian Armed Forces for special assignments such as U.N. military missions and emergency response that are areas in which the Japanese military excels, he said.
Hun Sen made the request during a meeting with General Goro Yuasa, chief of staff of Japan's Ground Self-defense Force, who is currently in Cambodia.
In the meeting held at the prime minister's office, Hun Sen said that cooperation between Cambodia and Japan has taken place in numerous sectors including defense. He added that he hopes to see greater cooperation in areas such as information exchange, terrorism and training, according to Hun Sen's Facebook page.
The prime minister also called on Japan to strengthen cooperation between their respective armies when both Cambodia and Japan send forces to the same part of the world at the request of the United Nations (UN).
Hun Sen also asked Japan to assist with the training of Cambodian forces for those UN missions. As he pointed out on his Facebook page, the Japanese forces were the first ones to step foot in Cambodia for the UN peacekeeping operation following the signing of the Paris Peace Agreement in 1991.
Moreover, the prime minister asked the Japanese government to continue supporting the Cambodian Mine Action Center (CMAC) as landmines and unexploded ordnance (UXOs) still cover some parts of the country. Praising Japan's capability in emergency response, he said that Japan should help train Cambodia's emergency teams as the country have faced several incidents lately.
According to the post on Hun Sen's Facebook page, General Yuasa, replied that he would submit the prime minister's requests to the Japanese government. Regarding landmine and UXO clearance, he said that he will work with his Cambodian counterpart and consider Cambodia's request as to the training of peacekeeping forces for UN missions.
Earlier in the day, General Yuasa received a guard-of-honor welcome when he was greeted by Lieutenant General Hun Manet at the Royal Cambodian Armed Forces Headquarters.
Related Articles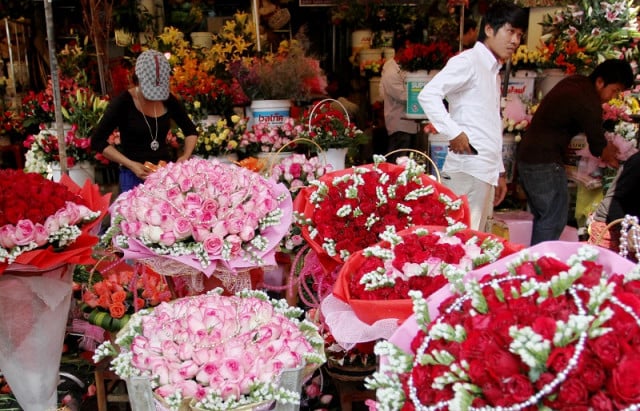 February 12, 2020 10:10 AM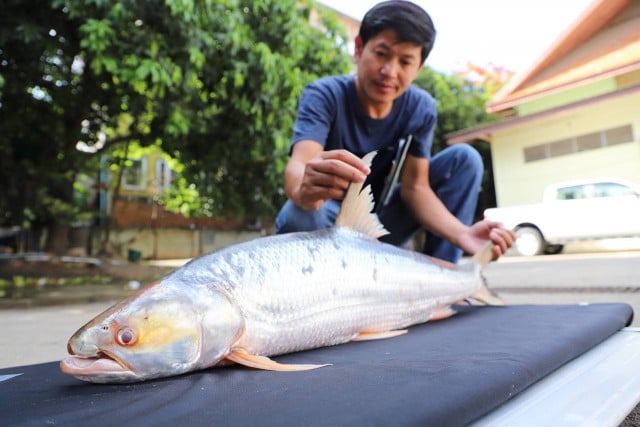 September 23, 2022 11:19 AM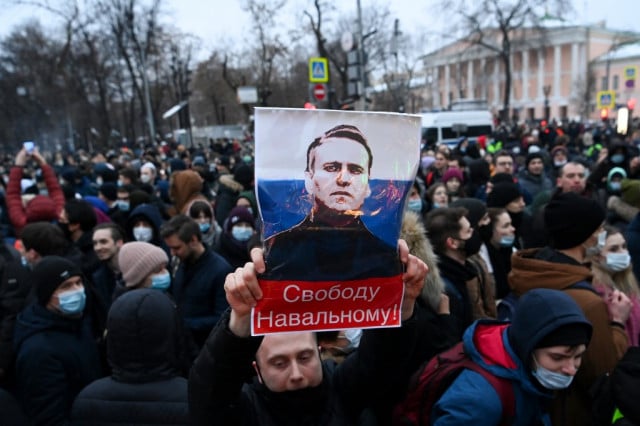 January 25, 2021 10:16 AM