Hun Sen Cancels his Trip to South Korean due to Family Obligations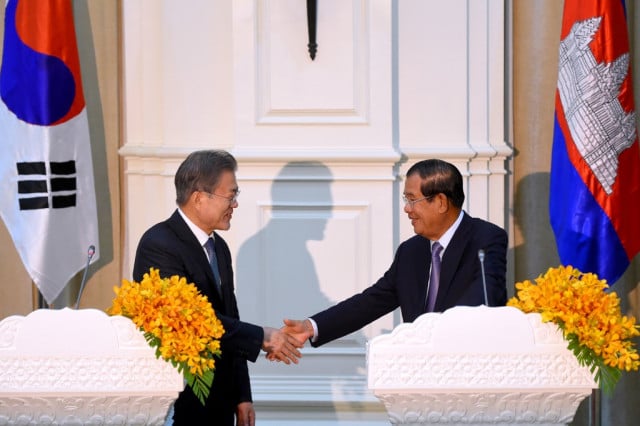 Thmey Thmey
November 23, 2019 7:12 AM
PHNOM PENH--Prime Minister Hun Sen Saturday called off his trip to the Republic of Korea where he was to take part in two regional summits held in Busan province.

In a statement on his Facebook page, the prime minister said that he took the decision to cancel his visit to South Korea because of family reasons: His mother-in-law is being hospitalized in critical condition, which requires him to stay close to the family during this difficult time.
"To fulfill my obligations as a son-in-law, I have no other choice but to apologize to President Moon Jae-in and Prime Minister Prayuth Chan-ocha, the outgoing ASEAN chair, as well as other ASEAN leaders for cancelling my participation at this very important summit," Hun Sen said.
He added that Deputy Prime Minister and Minister of Foreign Affairs and International Cooperation Prak Sokhonn will represent him at the meetings.

Hun Sen was to attend the ASEAN-Republic of Korea Commemorative Summit and the First Mekong-Republic of Korea Summit in Busan held Nov. 25 through Nov. 27. He was scheduled to meet with President Moon to discuss trade and investment relations between the two countries.
Related Articles