Hun Sen supports common security architecture for Asia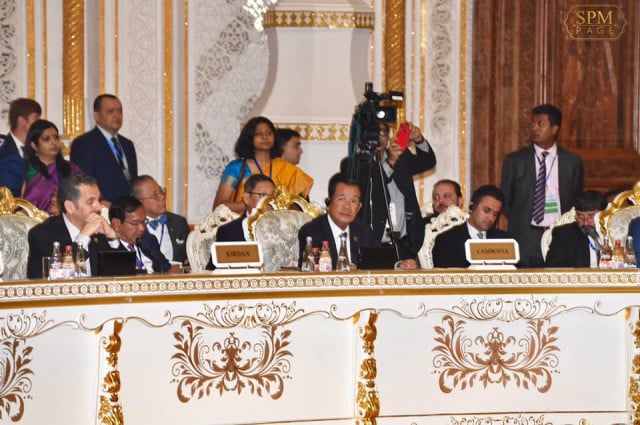 Thmey Thmey
June 16, 2019 9:27 AM
PHNOM PENH - Prime Minister Hun Sen has expressed full support for establishing a common security architecture in Asia to preserve world peace while slamming protectionism and competition between great powers.

Addressing the Fifth Conference on Interaction and Confidence Building Measures in Asia (CICA) in the Tajikistan capital of Dushanbe on Saturday, Hun Sen said the region faced new security challenges ranging from the Korean nuclear crisis to trade conflicts and cyber-security issues.
Recalling events in Libya and Iraq, Hun Sen stressed that foreign interference in domestic affairs of sovereign states would not solve problems but provoke conflicts and civil wars that leave tragedy and the death of innocent people.
He also denounced unilateral actions taken by countries for competing for power and influence as well as imposing trade sanctions and other protectionist policies.
"Removing trade preferences and protectionist policies have been threatening the stability and development of many countries," Hun Sen said.
"Cambodia is ready to work with other members under the CICA process to build a security architecture that fits with Asian conditions based on mutual respect, consensus and tolerance to preserve world peace and stability as well as sustainable development," he added
Hun Sen urged other CICA members to work closely under the framework of the Belt and Road Initiative (BRI), describing the Chinese initiative as a "good opportunity to accelerate regional connectivity and transportation systems."
CICA was established in 1992 with the aim of building confidence and enhancing cooperation to promote peace, security and stability in Asia. Cambodia became a member in 2011.
Related Articles