Insurance Industry Records 20% Growth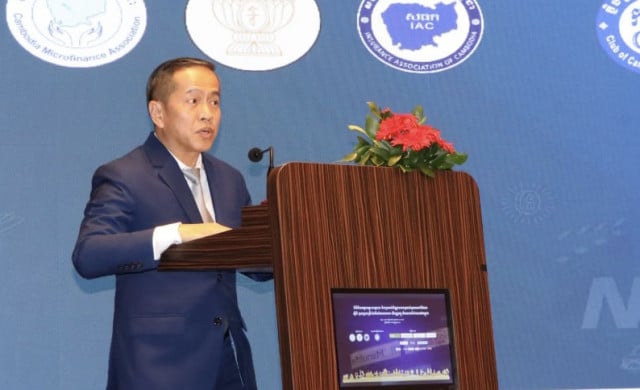 PHNOM PENH - Annual growth of the insurance sector has reached about 20 percent in the last 10 years, according to Bou Chanphirou, director-general of Insurance Regulator of Cambodia (IRC).
The assets value has reached $1 billion and shareholder funds totalled around $400 million, he said on Sept. 13 at the certificate presentations for journalists who had taken part in a training programme in the banking, insurance and financial sectors.
Chanphirou said income from premiums increased to $332 million, up 11 percent on the 2021 figure.
The sector's penetration rate, the proportion of GDP spent on insurance, was 1.17 percent. Insurance density, the annual amount on average spent per person, was around $20.
The numbers were lower than in other regional countries. The issue was related to the limited awareness of the benefits among consumers.
However, it also showed the insurance market's potential.
"The sector has been growing rapidly, in line with the Financial Sector Development Strategy 2016-2025 (FSDS), Strategic Development Plan for Insurance Sector 2021-2030, and the government's Pentagonal Strategy," he said.
In March, Hor Sovathana, the IRC's deputy director-general, said the IRC had set a goal to achieve a 5.5 percent penetration rate and insurance density of $135 per person.
Currently, Cambodia has 40 insurance companies, of which 14 are life insurance companies, 18 are general insurance companies, seven are micro-insurance companies and one is a sub-insurance company.
There are 19 insurance brokerages, 34 insurance agencies and three insurance risk assessment companies.
The insurance sector include life insurance, health insurance, personal incident insurance, liability insurance, assets insurance, vehicle insurance, and micro insurance for low-income clients.
Related Articles