Marcos Cites Successes of 1st-year Presidency, Vowing to Improve Filipinos' life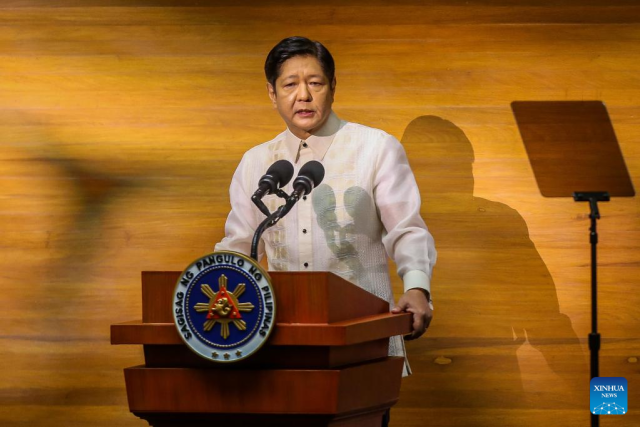 MANILA -- Philippine President Ferdinand Romualdez Marcos on Monday cited the successes achieved by his administration in the first year, promising Filipinos a better and stable life as the country's economy recorded a historical growth.
Marcos marked his first year in office on June 30. The Philippines is just starting to recover and will continue its recovery, Marcos said in his second State of the Nation Address (SONA) at the Senate and House of Representatives joint session, adding the state of the nation is "sound and improving."
He stressed the Southeast Asian country recorded a 7.6 percent gross domestic product (GDP) growth in 2022, the highest in the last 46 years. The growth trajectory continued during the first quarter at 6.4 percent.
"We are still considered among the fastest-growing economies in the Asian region. It is a testament to our strong macroeconomic fundamentals," he said.
The moderating inflation rate is another "success" highlighted in Marcos' speech to lawmakers. The inflation in the Philippines slowed further to 5.4 percent in June.
"Inflation rate is moving in the right direction," Marcos said, adding the government succeeded in "stabilizing the prices of all critical commodities."
The Philippine president said that his administration's top priority in the next five years will be investments in public infrastructure and the people's welfare through food, education, health, jobs, and social protection.
For 2023 alone, the government will allocate almost 70 percent of the national budget to economic and social services, Marcos said. Projects improving connectivity infrastructure are also among Marcos administration's top priorities.
Marcos also stressed creating investment opportunities, especially for foreign investors.
"We must ensure that an enabling business environment is in place. We must solidify our country's reputation as an attractive and reliable investment destination," he added.
Related Articles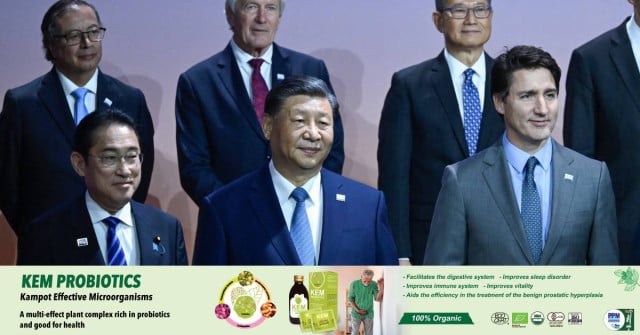 November 17, 2023 3:05 PM