Never Forget Khmer Rouge Terror: UN Chief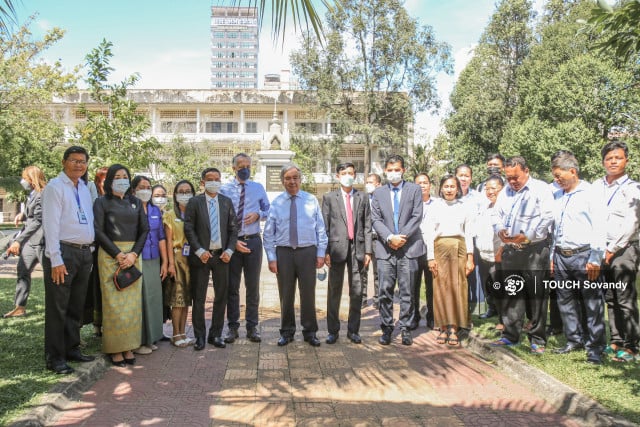 PHNOM PENH – UN Secretary General Antonio Guterres spoke to two aging Khmer Rouge survivors at Phnom Penh's Genocide Museum and said the suffering of all the victims must never be forgotten.
"I will tell my grandchildren to tell their grandchildren about what happened here," he said.
Guterres spoke on Nov. 13 at the Toul Sleng museum to Bou Meng and Chum Mey, who were among the few survivors of the former prison and torture centre where more than 17,000 men, women and children died.
The museum was a reminder of the victims of war. "This is what happens when hatred runs rampant," he said.
"I thank the museum for raising awareness to make sure that this never happens again."
Guterres also paid tribute to the Khmer Rouge tribunal, which concluded its work in October, for bringing leaders of the revolutionary group to account.


Related Articles