NGOs urge the authorities to let Cambodians mourn Kem Ley's death, to investigate his Killing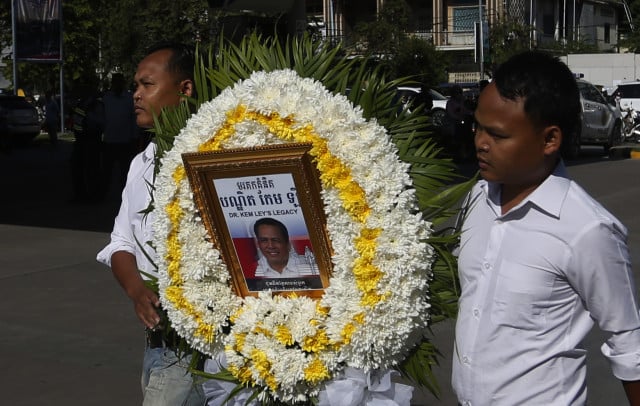 Thmey Thmey
July 10, 2019 12:17 PM
PHNOM PENH--Cambodian rights activists Wednesday expressed their disappointment that the authorities continue to prevent people from laying wreaths where political commentator Kem Ley was gunned down three years ago.

People were dispersed by police Wednesday as they attempted to lay flowers as a tribute to the highly-respected political activist at the Caltex petrol station where he was shot on July 10, 2016, in Phnom Penh.
With the authorities saying they were preserving public and social order by doing so, three people were arrested including the twins Chum Hour and Chum Hout, who were involved in Kem Ley's social project.
Rong Chhun, adviser to the Cambodian Independent Teacher Association, said that paying homage to Kem Ley was to show respect for what he had done for the whole society. "I come here to pay tribute to Kem Ley for his sacrifices in doing a lot of social work," he said while at the Caltex station.
Chak Sopheap, president of Cambodia Center for Human Rights, conveyed her regrets over the action taken by the authorities to prevent the public from commemorating Kem Ley's death at that station.
"Why is it so difficult to just allow citizens to exercise their rights?" Sopheap said on Twitter. "There have been several youths already arrested and blocked [from attending] a number of events where people simply wanted to pay respect to the late Kem Ley."
On Tuesday, 24 non-government organizations issued a joint statement renewing their call on the Cambodian government to establish an independent and impartial commission to investigate Kem Ley's assassination.
Oeut Ang, who is known as Chuob Samlab that translates as "meet to kill," was the only person arrested and sentenced to life imprisonment in 2017 for the murder of the prominent government critic and political analyst.
"Kem Ley's killing remains an alarming reminder of Cambodia's culture of impunity in cases of apparent enforced disappearances, killings and other forms of physical and legal harassment of human rights defenders, labor leaders, monks, journalists, members of the political opposition and other individuals critical of the ruling regime since the 1991 Paris Peace Accords," the NGOs' statement read.
Related Articles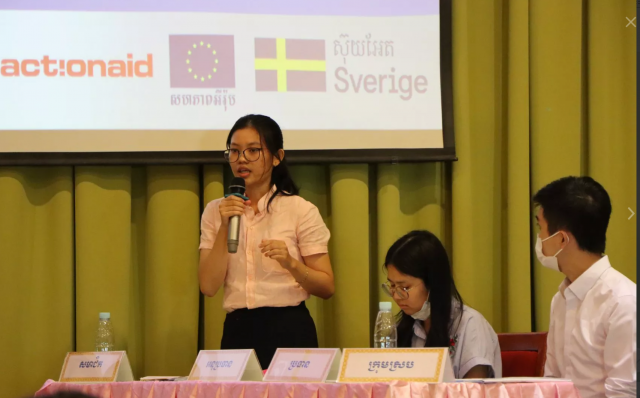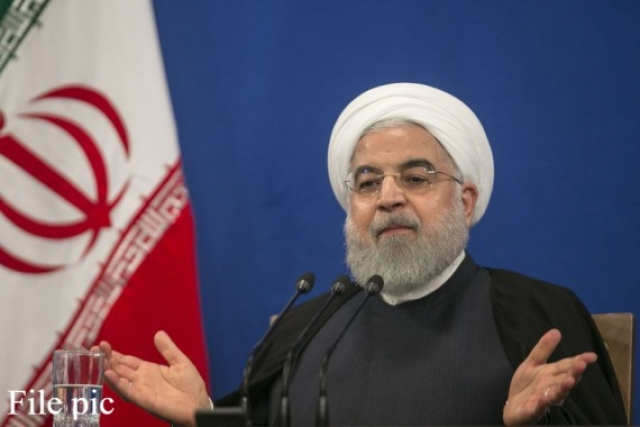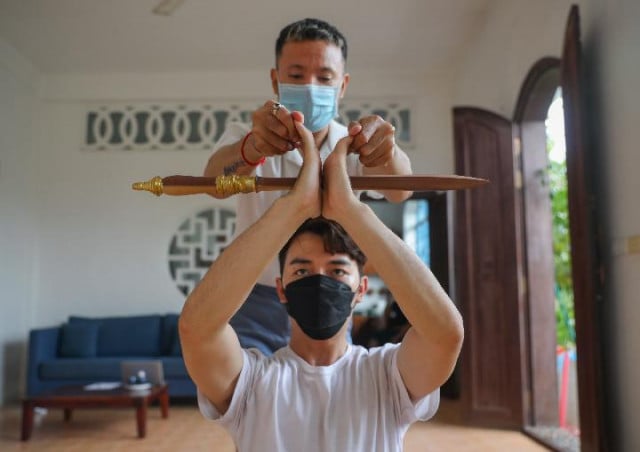 January 14, 2022 10:30 AM