Opinion: Fake News Challenges Cambodia's Freedom of Speech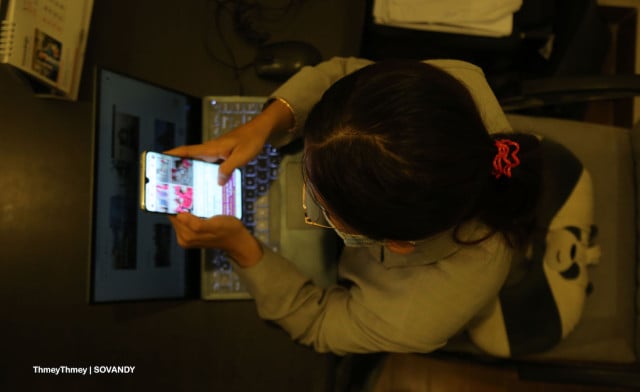 Freedom of speech has been a contentious topic in Cambodia. The country's constitution guarantees everyone the fundamental right to express their thoughts openly and without fear of retaliation.

However, there have been obstacles and restrictions in using this basic provision. Local and international human rights organizations have criticized Cambodia throughout the years for purportedly restricting press and speech freedoms. In addition, there has also been a significant decline in mass media platforms in recent years, with many news outlets and independent media being ordered to shut down for no apparent reason. This concern urges the authorities to double further their efforts to provide protection and tackle the challenge to the freedom of speech in the country.
Freedom of speech is the right for individuals to seek and express their opinions and ideas freely. However, there are certain circumstances that freedom of speech needs to follow. The rise of fake news has been a major issue in recent years, with many people struggling to distinguish between what is true and what is false. There are situations where people with malicious intent go as far as to peddle hate speech against others and incite political instability in a country by spreading false information. This can be particularly damaging to freedom of speech because it can be used to spread misinformation and propaganda and diminish marginalized voices.
Challenges
The impact of fake news on freedom of speech is particularly concerning in today's digital age, where information can be disseminated quickly and easily through social media and other online channels. Ever since the Covid-19 pandemic, many citizens, officials, and organizations have turned to social media platforms to connect, check Covid-19 pandemic updates, and inform themselves of what is happening in the world, resulting in over 88% of citizens who use social media applications as their primary source of information. Amongst all social media platforms, Facebook remains one of the significant platforms for people to stay informed on current affairs. There has already been an additional 6.7 percent growth of new social media users since the start of 2023. However, when there is growth in digital usage, there is an increase in vulnerable people falling into the trap of fake news. With its convenience of sharing and usage, digital news can spread within a minute. This makes it easier than ever for false information to spread unchecked and for individuals and groups to manipulate public opinion.
Fake news implications differ from one another depending on their context. For instance, in the case of COVID-19, everyone must be very cautious about the news they spread and share with others. In crises, people tend to respond more sensitively to news so that any misinformation can cause panic, continuously spread false information, and drastically affect social order. For instance, on March 2020, Seem Reap's resident Thai Chhorn Yoeun shared a Facebook post alleging that a family from the province caught COVID-19 and had children attending local schools, which poses an infection risk to other students. This caused mass panic among parents and residents there but was later deemed to be fake news. Chhor Yoeun got detained by the district police but released shortly after.
In June 2022, numerous rumours were circulated around the country that Cambodia was using expired AstraZeneca vaccines for the people. Or Vandine, Secretary of State of the Health Ministry, vehemently denied the allegations and referred to them as fabrication and a poisonous characterization. Unfounded rumours and false information, especially amid a global pandemic, can cause people to lose trust in the government, affect its efforts and credibility and cause needless turmoil in society. It is also a serious threat to freedom of speech as it affects the credibility of journalism and silences the voices of people who are already marginalized.
As fake news has been used to create confusion and mistrust in society, this leads to a situation where people are unsure what to believe and what not to believe. This presents a challenge as it becomes difficult to distinguish between genuine expressions of concern and provocation. Additionally, due to the lack of anti-fake news law enforcement, some citizens who are merely expressing their worries are then indicted because of the matter's sensitivity, subjectivity, and context. For example, in April 2020, Sroy Sros, a female garment worker, published on Facebook the factory's plans to ignore the government's guidance to send workers home with reduced pay and fire eighty-eight workers, including pregnant women. She was arrested and spent two months in prison on criminal charges of defamation, provocation, incitement to social unrest, and spreading of fake news.
Combating the Spread of Misinformation
Despite the challenges, Cambodia remains firmly committed to protecting the right to freedom of expression and supporting a free press. In a message to commemorate Press Freedom Day, Cambodian Prime Minister Hun Sen has emphasized the importance of media and journalism as they continue to report ongoing domestic and international issues. He also acknowledged their crucial role in representing the people's voices and concerns through articles and interviews to make their voices heard and act as a communication platform connecting citizens with the government. For all these reasons, the two key stakeholders are crucial for maintaining peace, political stability, and prosperity.
The Ministry of Information cooperates with relevant stakeholders to prevent the spread of misinformation as it can create further misunderstanding, especially among opportunists attempting to incite political instability within the country, which can lead to false beliefs and biased thoughts from the people. This calls for every media and press organization to join hands to improve journalism education, promote quality journalism initiatives, reinforce fact-checking outlets and self-regulatory guidelines, and set up media and information literacy programs. This would ensure that accurate information is widely available while safeguarding the right to freedom of speech.
There was also an implementation of a project called "Building Partnerships for Media Development", which was a joint effort made by contrasting stakeholders such as UNESCO, the Ministry of Information, the Cambodian Alliance of Independent Journalists (CamboJA), the Department of Media and Communication (DMC), the Women Media Centre (WMC), and Konrad Adenauer Stiftung (KAS), along with other foreign supportive parties. The meeting sparked a discussion among local media, youth, and academia. It supported the government's efforts to improve its existing policies and practices and identify the issues and challenges faced by the media. In March, in collaboration with UNESCO, the Women's Media Centre launched a new initiative to encourage women's participation in journalism by creating an environment where women can practice the profession safely. The program's objectives include training in capacity-building, improving access to legal assistance, providing a continual support system, and discussing ways to counter attacks against women journalists. Doing so will further enhance Cambodian journalism capacity and promote ethical journalism.
What is Next for Cambodia's Freedom of Speech?
Fake news, on the surface, may seem trivial and insignificant. However, it can cause severe consequences because of the malicious intentions behind the publishers. Opportunists frequently write false information to twist controversial political issues, religious beliefs, and economic-social concerns into more significant issues and incite hate among the people. This often leads to distrust of the people in the government and causes disputes within the country between crucial actors. To combat this challenge requires more efforts from the key actors of the country, such as the government, non-governmental organizations, and academic institutions, to cooperate to overcome this obstacle.
A solution for this problem is through strengthening anti-fake news law enforcement. Penalties should be enforced to deter individuals from engaging in fake news, and clear guidelines must be established on what constitutes fake news and what is not. This will allow law enforcement agencies to clearly understand their roles and responsibilities in enforcing anti-fake news laws. Authorities must also conduct a thorough and strict investigation before imposing a penalty because a false and hasty charge can threaten freedom of speech, causing people to become afraid of expressing their views. A system for reporting and vetting news sources should also be in place. This would include the creation of a centralized organization in charge of keeping an eye on news sources and ensuring their reliability. This would ensure that the public only receives news from reliable sources.
It is equally as crucial for individuals to be vigilant in their news consumption and to take steps to verify the accuracy of information before sharing it. This includes fact-checking and seeking out multiple sources to confirm the veracity of a story. In addition to this, the ministry should continue to partner with developing partners and NGOs to strengthen the people's digital literacy knowledge as well as further extend MOEYS Khmer Digital Literacy Program to provide the public basic understanding of fake news and how to identify credibility in news article before trusting the information provided.
In conclusion, Cambodia must continue encouraging a society where individuals can share their opinions and keep encouraging news outlets to fulfil their integrity in reporting the news. Furthermore, as a primary stakeholder, the government must continue to enact laws that protect freedom of speech, ensure media freedom, and encourage open debates to move towards a more open and democratic society. To successfully prevent fake news, it requires the government to act and the active participation of other non-governmental organizations and individuals.
This commentary is written by a fellow of the Adenauer Young Scholars for Excellence Fellowship 2023 as part of their assignment in the program. The views presented in this paper do not necessarily reflect those of the editors, the program, and the Konrad-Adenauer-Stiftung Cambodia and Institute for International Studies and Public Policy of the Royal University of Phnom Penh.



Edited by: Chansok LAK, Senior Lecturer at IISPP
Related Articles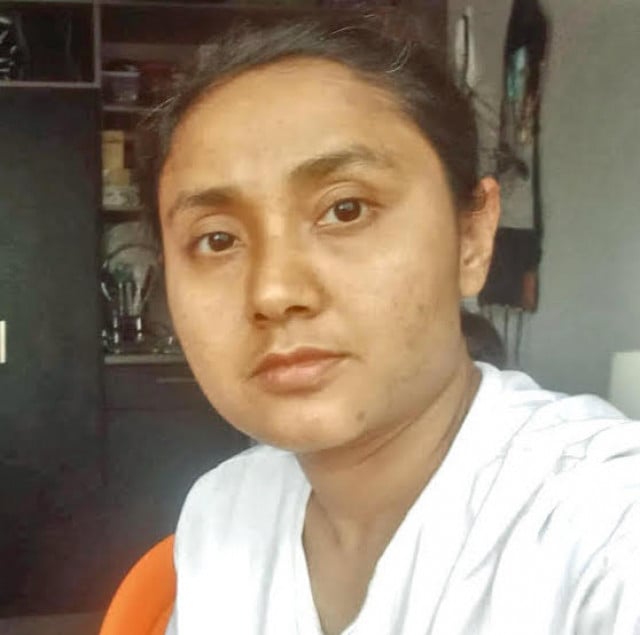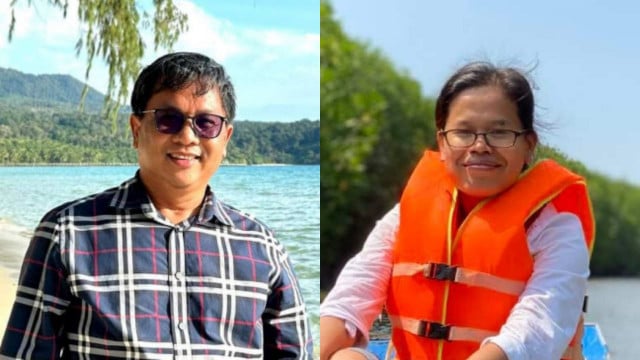 February 17, 2023 7:35 PM