Parent of Jailed Autistic Teen Fear Discrimination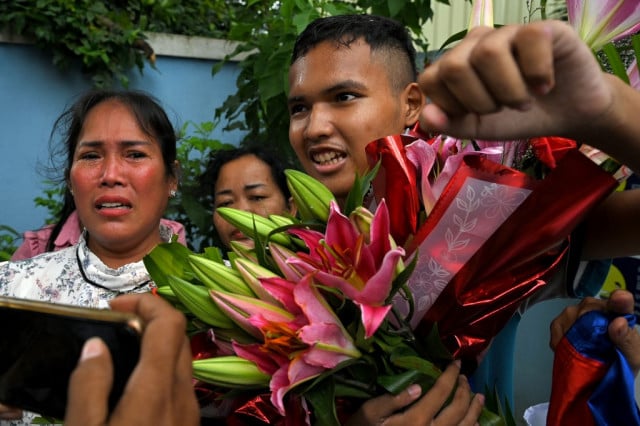 Sixteen-year-old freed in incitement case
PHNOM PENH--A parent of Kak Sovann Chhay, a 16-year-old autistic teenager who served a jail term for incitement and insulting government officials, fears that her son will face discrimination after being identified as a former inmate.
Prum Chantha, Sovann Chhay's mother, said that her son's mental state is more unstable after serving four months and 15 days of his sentence.
The Phnom Penh Municipal Court handed Sovann Chhay an 8-month sentence on Nov. 1, but said he would serve the time he spend in pre-trial dentation. He was released on Wednesday with the remainder of his sentence suspended.
"I'm afraid that his friends and the surrounding environment will discriminate and bully him," Chantha said. "As long as he is known as a former prisoner, he will be discriminated against although he was not sentenced for doing drugs.
"Some people may perceive those who have been imprisoned as bad people."
Sovann Chhay is a son of Kak Komphear, a detained member of the outlawed opposition party.
Sovann Chhay was convicted after private messages he sent over Facebook and Telegram to an anonymous recipient were passed on to authorities. Chantha suspects the recipient works for the Cambodian People's Party.
She said it was the second time Sovann Chhay had been arrested. He was detained for 48 hours in October last year for allegedly entering the former CNRP headquarters in Phnom Penh, but was released two days later after having been proved innocent.
Prum Chantha said Sovann Chhay would remain under probation for two years and would appear in court when he is summoned, along with a raft of restrictions on his freedom.
"This is like a prison without walls," she said. "We don't have full freedom and cannot fully practice our rights as a citizen. This poses pressure on my family and our daily life."
Hoeur Sethul, a counseling psychologist and the founder of Khmer Counselling Psycho-Education Services, said if Sovann Chhay suffers from autism spectrum disorder, he will have a hard time reintegrating into society, especially after the mental tension from the pressure of being detained.
"Discrimination will more or less occur on autistic children, although they have not experienced imprisonment or detention, because Cambodian people seem to be less educated about autism disorders," he said. "Autistic kids are normally discriminated against, and in this case, he will be facing even more as he has been convicted."
He said he was speaking only on the basis that Sovann Chhay is autistic, which is a technical and not a political matter. He did not know if Sovann Chhay was autistic.
"Autistic children have an attitude problem, and they usually face difficulty in understanding other people as well as being understood," Sethul said.
"They will surely face this situation when socializing if they are suffering from autism."
Sethul said autism is a form of disability, so autistic children must be protected by national and international law, adding the authorities play a vital role in addressing the discrimination issue.
"Intervention from authorities is the most effective intervention," he said. "According to the law, they must be supported, protected, and provided with social assistance to help them reintegrate into society."
Deteriorating condition after being released
Prum Chantha said that after being released, her son was covered with wounds and pus as his living condition in the Correctional Center 2 was awful and that the place was not meant for minors, especially those with mental disorders.
"He is skinnier and pale. I cannot accept what they have done to my son, but as a parent, I will accept him as who he is and try to treat his illness as well as his wounds," Chantha said.
No sufficient nutritious meals, clean water or proper healthcare were provided in the prison, she said. Her son could not sleep at night as there were 50-60 people in one room, which made it even hotter.
"Other children may be able to take care of themselves, but my son who has autism cannot properly look after himself, which causes itchiness all over his body," she said.
Chantha said she was not allowed to see her son during the worst of the COVID-19 outbreak, but after the Pchum Ben day when the COVID-19 situation in Phnom Penh showed signs of a slowdown, she was allowed to see her son once a week.
She asked Prime Minister Hun Sen to make an exception and show sympathy for those who love the nation and have made sacrifices for its sake. "As we are living under his peaceful rooftop, I request him to make us live physically and mentally in peace," she said.
Sovann Chhay's arrest and conviction have been widely regarded as politically motivated as his father, Kak Komphear, is a former opposition official who was arrested in June 2020.
The arrest of Komphear was also regarded as a political move by Hun Sen who set out re-arresting opposition activists who had initially been arrested in November 2019, after the unsuccessful attempt of incumbent CNRP president Sam Rainsy to return to Cambodia.
Despite international and domestic criticism, the Phnom Penh City Court defended its verdict, saying that Sovann Chhay was given the benefit of the doubt for being a minor, however, a spokesperson for the Ministry of Justice Chin Malin previously said minors were aged 14 and under.
The court then sought to argue that there was no evidence that Sovann Chhay suffered from autism.
Related Articles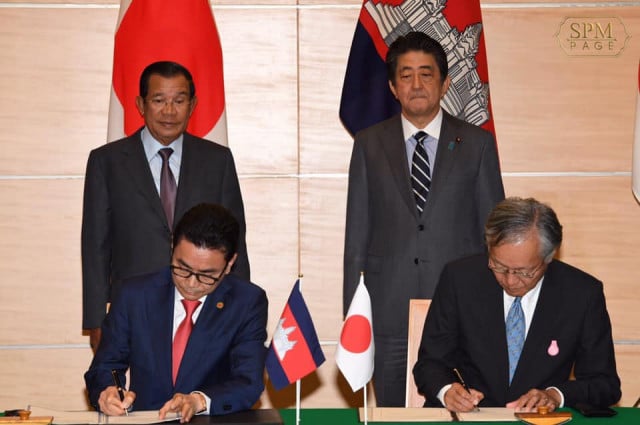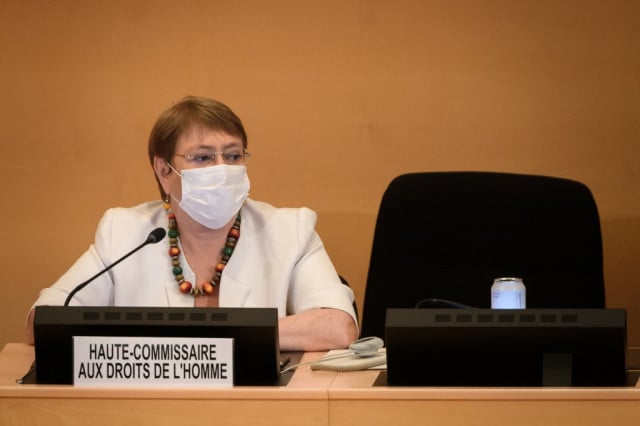 September 9, 2020 10:33 AM