Rights Groups Outraged as 16-year-old with Autism Sentenced to Prison
Kak Sovann Chhay—a 16-year-old with autism, whose father had been an opposition party official—was sentenced over leaked private messages insulting government officials
PHNOM PENH--Kak Sovann Chhay, son of a detained former opposition official, was convicted of incitement and insulting government officials on Nov. 1 with the Phnom Penh Municipal Court handing down an 8-month sentence, but will serve four months and 15 days in prison—the remainder of his sentence will be suspended.
The trial of Sovann Chhay has prompted outcry from rights observers and advocates. His arrest on June 24 was linked to private messages he'd sent over Facebook and Telegram, which were either leaked or hacked, but led the 16-year-old—who is believed to have a form of autism—to spend four months in pre-trial detention at Phnom Penh's Correctional Center 2.
Despite the judge's reluctance to take Sovann Chhay's autism into account, the court said the 16-year-old will be free from prison on Nov. 8, 2021, but will remain on probation for two years and will be forced to attend court as and when summoned. He is also required to inform the court of any major changes to his life.
Many observers have suggested that the charges against Sovann Chhay are politically motivated and are retribution against his father, Kak Komphear—a former official with the banned opposition party, the Cambodia National Rescue Party (CNRP), who was arrested in June 2020 on what was also widely-regarded as politically motivated charges of incitement.
Prum Chantha, mother of Sovann Chhay and wife of Komphear, has protested almost every week since her husband's arrest, stopping only to comply with COVID-19 restrictions, as part of the Friday Women, whose most recent brush with the law saw them the target of police brutality outside the French Embassy in Phnom Penh on the 30th anniversary of the Paris Peace Agreements.
According to Chantha, this is the second time that Sovann Chhay was arrested. He was once detained for 48 hours on Oct. 4, 2020, for entering the former CNRP headquarters in Phnom Penh, but was released on Oct. 6, 2020, after having been proved innocent.
But while the court had absolved him, Sovann Chhay was seriously injured when he was hit in the head with a brick by an unidentified assailant in April 2021. The case remains uninvestigated by the authorities, which suggested to many rights advocates that the attack had also been political in nature.
"I admit that my son has thrown insults at government officials without thinking, but he is still a child, so he gets manipulated easily and the reasons were that his father was sentenced to prison, labelled as a traitor, his mother has been abused physically and he was provoked by an unidentified person, a Cambodian living in Canada, on Telegram," Chantha said, adding that she suspects her son was encouraged to write messages on Telegram by someone connected to Prime Minister Hun Sen's long-ruling Cambodian People's Party (CPP).
"This is the person who insulted me, father, and you (mother)," she said, quoting her son.
She added that she did not know the identity of the supposed CPP messager, but Sovann Chhay told her about the argument he had on Telegram. The unidentified person offended the whole family, and that was the reason Sovann Chhay cursed back to that person—the messages were then leaked and were spread through the app which led to his arrest.
Since Sovann Chhay was arrested in June 2021, Prum Chantha has met with her son four times, among which three times were during his detention and the fourth time was on Nov. 1, in the courtroom during his trial.
"My son did not do anything wrong and jailing him was an unfair decision...Putting him in prison had a bad impact on him both physically and emotionally," she said.
Deputy Director of local rights group LICADHO, Am Sam Ath, said the court's decision will affect Sovann Chhay's education and future career if the verdict is finalized, adding that the detention is both serious and unfair.
"He has been on the autism spectrum since birth, so he should have been encouraged to get proper treatment—convicting him for incitement and insulting public officials, I think, has received a lot of criticism from national and international human rights organizations too," he said.
Sam Ath said it was entirely unconvincing that an autistic 16-year-old could be considered a threat to public order or capable of single-handedly organizing a conspiracy against the government.
"Sovann Chhay is only 16 years old and has autism, so how would he even start incitement or a conspiracy? It is unacceptable," he said, adding that the rights group had campaigned to see Sovann Chhay released prior to his sentencing.
The additional 2-year probation period will further restrict the 16-year-old's rights, Sam Ath said, and will draw more criticism towards the court for demonizing a child and impinging upon his freedoms.
"As a civil group monitoring human rights in Cambodia, we think it is a harmful verdict affecting children's rights," he concluded. "The child should be allowed to live outside the prison and to get an education."

Ministry of Justice spokesperson Chin Malin said that, under Cambodian law, minors over the age of 14 are held criminally responsible for their actions, but are often offered reduced sentences and suspended sentences.
"Law enforcement through the judiciary and based on applicable national legal procedures is not a violation of human rights, but the promotion of human rights and the rule of law in a democratic society," said Malin, adding that if the authorities used violence or engaged in extrajudicial killing, that would be a violation of human rights.
International observers such as Phil Robertson, deputy director of Human Rights Watch's Asia division, called the conviction of Sovann Chhay "a new low in Prime Minister Hun Sen's witch hunt against his political opponents."
Robertson asserted that the charges were solely based on Sovann Chhay's familial connection to the CNRP and then went on to slam the authorities and the presiding judge for ignoring the medical assessment of the 16-year-old and for delaying the delivery of the verdict due to the judge being "busy."
"This whole trial proves once again just how broken Cambodia's justice system is," Robertson said. "UN human rights experts, the UN Country Team and foreign governments should be enraged by this case and call for the conviction to be quashed and Sovann Chhay to be immediately and unconditionally released."
Earlier this year, Special Rapporteur Vitit Muntabhorn advocated for the release of Sovann Chhay before the UN Human Rights Council.
Meanwhile US Ambassador W. Patrick Murphy took to his official Twitter account to express disappointment over the sentencing of Sovann Chhay.
"I am saddened to hear the Phnom Penh Municipal Court today sentenced a child to prison time for what appears to be politically motivated charges. How does jailing the teenage son of [an] opposition figure demonstrate respect for human rights?" the tweet read.
Related Articles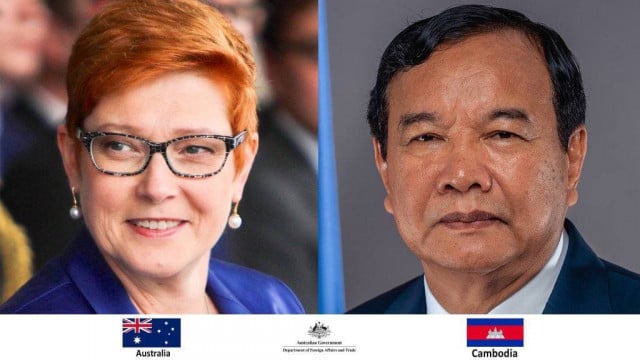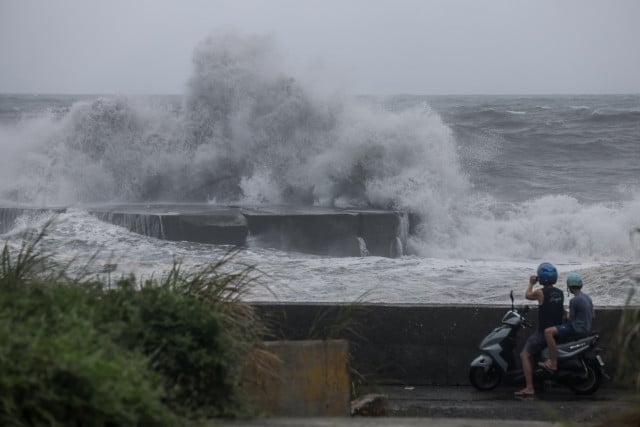 September 3, 2023 3:00 PM