Prime Minister Hun Sen Accepts One Million Doses of China's Sinopharm Vaccine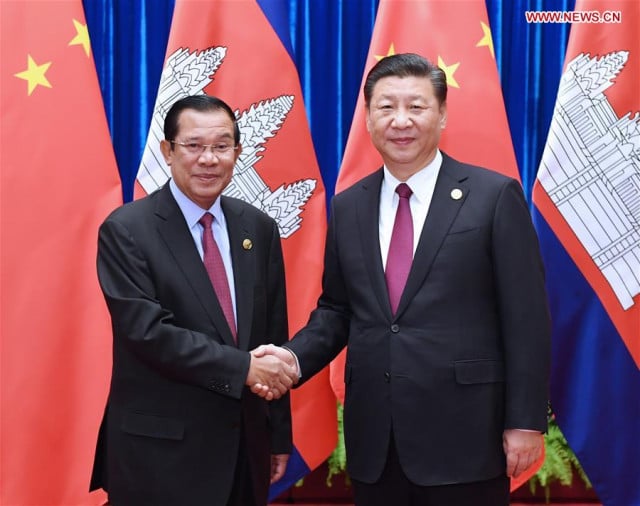 Sao Phal Niseiy
January 16, 2021 8:04 AM
As the start of the vaccination campaign in the country remains to be determined
PHNOM PENH-- Prime Minister Hun Sen on Jan.15 announced that the country has accepted one million doses of China​'s Sinopharm COVID-19 vaccine.
"Today, it is imperative for me to inform our compatriots that the government of the People's Republic of China, through both Chinese and Cambodian defense ministries, is providing [us] with 1 million doses of the vaccine, enough for inoculating 500,000 people," Hun Sen said in a Facebook speech prerecorded live during which he thanked Chinese President Xi Jinping for this generous donation made as a good friend.
The prime minister explained that, during the visit of Chinese Foreign Minister Wang Yi in October 2020, he had been informed that the Chinese leaders have been vaccinated with the Sinopharm vaccine.
"Minister Wang Yi also told me he had gotten the jab and that, if I agreed to accept, our Chinese friend would provide us with the vaccine immediately," Hun Sen said. "But we waited to see the efficacy of the vaccine and the vaccination process."
The prime minister acknowledged that accepting the donation of this vaccine was contradicting what he had previously said when he mentioned Cambodia only accepted or purchased the vaccine certified by the Word Health Organization (WHO).
Hun Sen rationalized that a number of vaccines including Sinopharm and Sinovac developed in China have been used throughout the world even though the full efficacy of these vaccines is not fully known.
"If you look at China, with 1.4 billion people, Indonesia, one of the largest countries, Egypt, Brazil and other countries, they have not been hesitant to use the China-developed vaccines," he said. He then praised Indonesian President Joko Widodo, calling him brave for being among the first to get vaccinated and doing so in front of the public.
So, Hun Sen continued, it is a time when a political decision must be made to accept China's offer in response to the actual need to protect the public's health.
"We can no longer wait because of the necessity to protect our people's health due to the fact that there are growing numbers of infections," he stressed, in reference to the rising number of COVID-19 cases involving Cambodian migrant workers returning from Thailand—which as of Jan. 16 had reached 66.
In addition, the premier minister explained, the decision has been driven by logistical reasons including the country's capacity to store the vaccine as well as the suitability of its transportation requirements.
However, Hun Sen went on to say, Cambodia is still open to accepting vaccine donations as well as purchasing other vaccines from other countries.
Vaccine arrival and rollout remain uncertain
Cambodia currently is a member of the international cooperative platform known as COVAX through which the country can receive enough vaccine doses to inoculate 20 percent of its population and for which it is required to contribute 5 percent of the total cost.
Cambodia has signed an agreement to purchase 1 million doses through this scheme. At this point under COVAX, only the Pfizer vaccine has been granted approval for emergency use by the World Health Organization, but technically it still requires each country's medicine regulator to issue a formal approval for it to be used.
At the present time, it remains uncertain when China's first batch of vaccine donation will arrive in Cambodia and when the country will unveil its immunization rollout as Hun Sen indicated, saying that further discussion has to be carried out.
"I appeal to our people to remain calm as we will get the vaccine soon," he stressed, adding that the vaccine will be given on the voluntary basis and for free.
According to the prime minister, those who will get injected first include people who are close to King Norodom Sihamoni, to the presidents of the Senate and National Assembly, to himself as well as other people working on the frontline and at high risk.
Regarding the date of immunization rollout and the country's readiness for handling the mass vaccination program, Ministry of Health spokesperson Or Vandine on Jan. 16 said that it was too early to say as it is not known when the vaccine will arrive from China and when the rollout out can be carried out.
In an email interview in early January 2021, Li Ailan, WHO representative to Cambodia, noted that the country had proactively begun to improve its readiness for COVID-19 vaccination.
"WHO is pleased that Cambodia has already developed its draft National Deployment and Vaccination Plan, which includes its prioritization policy for vaccine distribution," Ailan wrote.
"It is also encouraging to see other ongoing preparation in Cambodia, including the rapid funding mobilization under the leadership of the government."
In the meantime, she recognized that the country also faces logistical challenges to handle some vaccines particularly the Pfizer—requiring specific storage temperature conditions—which may hamper vaccine deployment efforts.
According to Ailan, WHO is currently working with the United Nations Children's Fund and other partners to support Cambodia in its readiness for COVID-19 vaccination.
Meanwhile, she stressed, "[i]t is very important for Cambodia to continue to implement the current COVID-19 rapid response strategy effectively and prepare for any large-scale community transmission."
This, she added, will help minimize the health and social-economic impacts of COVID-19 on people of Cambodia.
Related Articles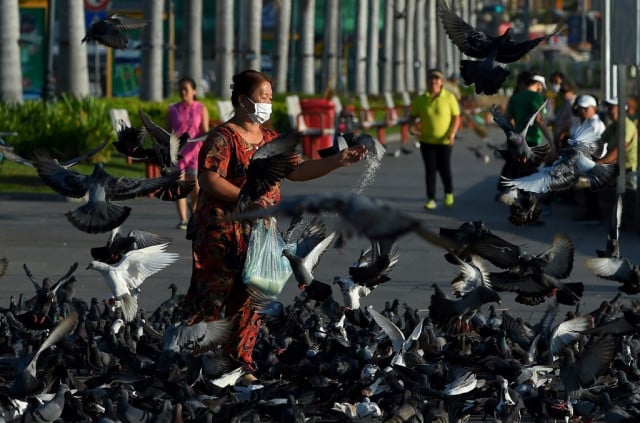 September 29, 2020 3:19 AM