Sadness and Concerns​ Following VOD's Shutdown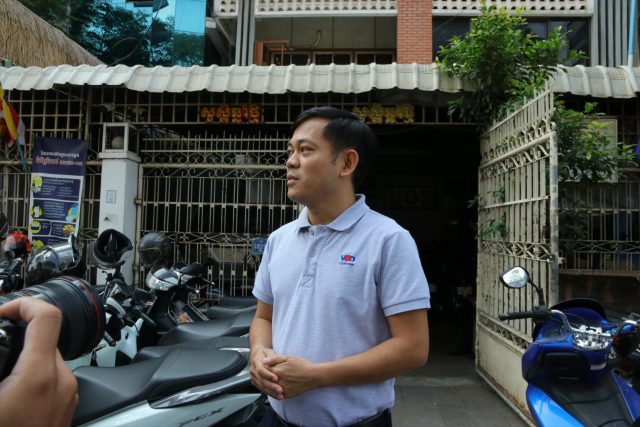 February 13, 2023 8:45 PM
PHNOM PENH – On Feb. 13, around 20 to 30 people gathered in front of Voice of Democracy's newsroom in Boeng Keng Kang I commune in Phnom Penh to show support for the news media outlet, which had seen its media license revoked by the Ministry of Information a few hours earlier.
While some of the supporters were voicing their support out loud, others were silently holding panels, written in Khmer as well as in English, with the hashtag #SaveVOD. "I used to follow the news every day on VOD in Khmer," said one supporter who preferred not to be identified. "I don't know where I will find a reliable source of information now."
The Ministry of Information revoked VOD's media license on Monday morning, Feb. 13, following an order to that effect issued by Prime Minister Hun Sen the previous day.
The prime minister's decision came after the publication in Khmer of a VOD story stating that Hun Sen's eldest son Hun Manet had signed a document authorizing to send $100,000 in aid to Turkey to help the country with emergency measures following the earthquake that devastated the region on Feb. 6.
The VOD article was pointing out a major potential glitch in the procedure. While only the Prime Minister, Deputy Prime Ministers, or Acting Prime Minister would have the power to sign documents granting aid to a foreign country, Hun Manet as commander of the Royal Cambodian Army does not. But VOD's story was perceived as not providing sufficient elements to back the claim that he had actually done so.
PM Hun Sen first gave the media outlet 72 hours to apologize, after which VOD would see its license revoked if it failed to do so. While the Cambodian Center for Independent Media (CCIM)—the NGO that runs VOD—did send a letter to the prime minister expressing "regrets" and requesting "forgiveness for any unintentional wrongdoing," it was not accepted by him saying he could not accept the words regret and tolerance in the station's letter instead of an apology.
"On behalf of the Royal Government, in order to protect its honor, I have decided to end this matter by having the Ministry of Information revoke the VOD license from now on and [VOD] must end all broadcasts by 10:00 on February 13," he said on his official Facebook page.
As of mid-morning on Feb. 13, both VOD Khmer and VOD English's websites were not accessible on most of Cambodia's internet service providers.
Following the announcement of the media license cancellation, the atmosphere was gloomy in VOD's newsroom. The staff and management teams gathered in the morning on Feb. 13 to hold an extraordinary meeting and explain the situation and plans for the future to reporters. Emotion was high, with several reporters crying.
"I personally feel sad that we were shut down and not allowed to pursue our operations anymore," said CCIM Media Director Ith Sothoeuth, in front of the newsroom's door. "Not only for me but for everyone else in Cambodia. We don't want to discuss who is right and who is wrong, but if you look at social media, people think it was just a small issue that could have been solved easily. The result shouldn't have been this."
Sothoeuth nevertheless wanted to remain optimistic, hoping to "reach a solution with relevant stakeholders, including the government, in the near future."
Four months ahead of Cambodia's general elections, civil society activists see VOD's shutdown as another limitation to the civic space and freedom of expression in the country.
"It is a huge blow for the freedom of the press in Cambodia, especially after the 2017 shutdown of The Cambodia Daily [newspaper] and the change of ownership of the Phnom Penh Post [a few months later]," said Chak Sopheap, executive director of the Cambodian Center for Human Rights, while visiting VOD's newsroom on Feb. 13.
She fears a "chilling effect on other media key players," she said, and an increase of "self-censorship" in the Cambodian media landscape.
Nevertheless, government officials deny any wrongdoing regarding their decision to shut down VOD.
Pen Bona, secretary of state at the Ministry of Information, said during an interview on Feb. 13 that VOD "intentionally let the mistake online and didn't show their willingness to acknowledge their fault."
"It is a professional mistake that makes people think the state does not work the way it should," he said, adding that "many journalists do and talk nonsense."
Article 10 of the 1995 Press Law states that public figures who believe that a media organization has published false allegations with malicious intent can demand a retraction and sue in court to demand retractions, compensation, or both.
Bona pointed out that the Ministry of Information is a key player when it comes to media operating licenses in the country. "The Ministry of Information is responsible for a license and can therefore revoke it if necessary," he said. "The ministry pays particular attention to the ethics and professionalism of journalists."
Regarding VOD's apology letter, Information Minister Khieu Kanharith said that only an embassy tries to avoid using the word "apology."
"Don't know who gave VOD advice," he said on his Facebook page. "Newspapers use diplomatic language. Even if [I] want to help, it's really bad." Kanharith added that it was also a lesson for other media outlets: They may face the same license revocation if they do not publish a clarification.
Contacted, government spokesperson Phay Siphan was not available for comment at press time.
As one of Cambodia's major independent outlets in Cambodia, VOD has been covering a wide range of issues, from politics and land conflicts to the rise of cyber-scam operations in the country.
The cancellation of its media license has been widely noticed and commented on by Western embassies based in Phnom Penh, with many of them expressing their concerns over VOD's license being suspended.
"The Embassy of Germany is highly concerned that the freedom of [the] press in Cambodia has lost one of its last remaining independent media outlets with the closure of VOD," wrote the German Embassy on its Twitter account. "Germany believes in the free access of information as the basis for free and fair elections."
The French Embassy expressed its "great concern" and recalled its "strong attachment to the freedom of the press." Australian Ambassador Justin Whyatt said that "an independent media is vital in a democracy and helps many voices to be heard…We hope VOD is permitted to resume operations."
In a statement posted on its official Facebook page, the U.S. Embassy said, "[w]e are deeply troubled by the abrupt decision to revoke Voice of Democracy's (VOD) media license.
"A free and independent press plays a critical role in a functioning democracy, providing the public and decisionmakers with facts and holding governments to account. […] We urge Cambodian authorities to revisit this decision," the U.S. Embassy statement read.
For VOD reporters, a new era of uncertainty is now starting.
"Yesterday we had the media license, and today we don't have it anymore," said VOD reporter Meng Kroypunlok, expressing both his surprise and sadness at the recent development. "I still want to report as an independent journalist, but with the closure of VOD, it will be difficult for news reporters to find another job."
"It is very sad," said Va Sopheanut, a freelance reporter for VOD Khmer. "I will try to find another independent media that is open for freelance to sell my stories, but opportunities are limited with only a few media being truly independent…The best would be for CCIM to produce another media similar to VOD in the future."
Nicolò Tissier contributed to this story.
Related Articles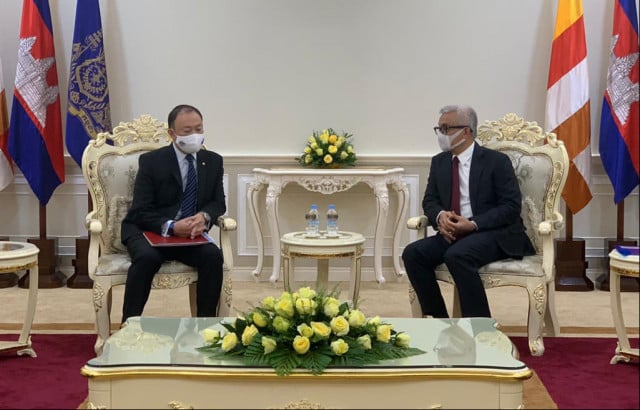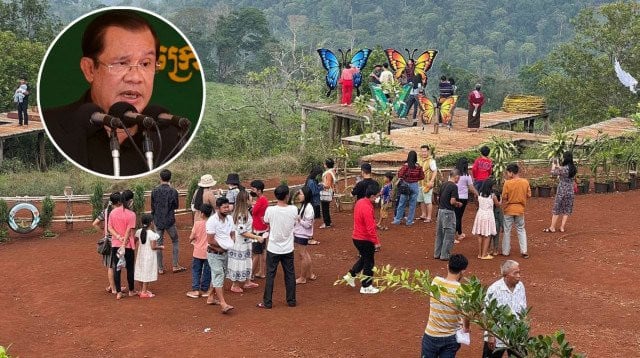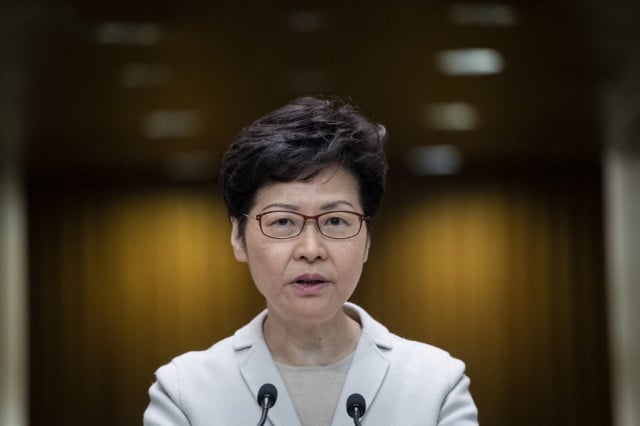 November 26, 2019 5:04 AM