Siem Reap Province: Some Public Schools to Reopen the Week of Oct. 18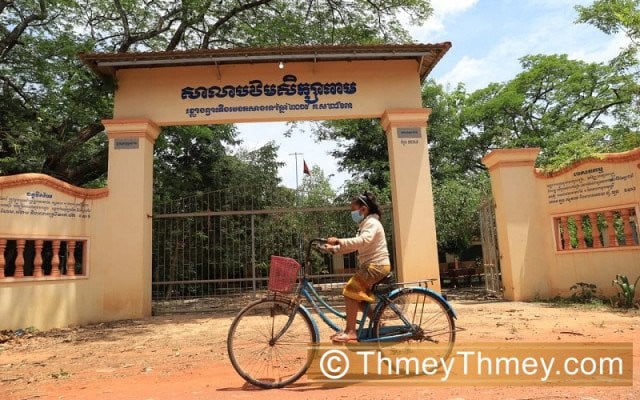 As 267 new COVID-19 cases are identified nationwide, the Siem Reap provincial authorities plan gradual school reopening if in-person studies goes well in these first schools
SIEM REAP--Around 170 public schools in Siem Reap Province have been authorized to reopen during the week of Oct. 18 following weeks of postponement.
Ly Bunna, director of the Siem Reap Provincial Department of Education, Youth and Sport, said that a total of 173 public schools had applied to resume in-person studies. The provincial administration approved the request after inspecting the schools and, as a result, 129 primary schools and 44 secondary schools will reopen, he said.
These schools are located in eight of the province's districts: Angkor Thom, Banteay Srei, Kralanh, Prasat Bakong, Soutr Nikum, Srey Snam, Svay Loeu and Varin districts, according to Bunna.
In Siem Reap Province, there are 659 schools, which consist of 22 kindergartens, 514 primary schools and 123 secondary schools.
A reopening pilot plan was requested by schools mainly for grades 5 and 6, although some schools also requested the plan for grade 4, Bunna said. Plans for lower grades have not been approved yet, and will be the next step, he explained.
The Siem Reap provincial education administration has set the reopening of public schools to take place first, Bunna said. The provincial authorities will monitor the situation and, if no negative impact is seen, face-to-face classes for other levels and for private schools will be next, he said.
Each school must comply with the measures set by the Ministry of Education, Youth and Sport in line with the country's health measures. Each classroom can accommodate up to 15 students and students will take turn for studies shifts, Bunna said, adding that the authorities are taking great care to ensure that students can attend class and study smoothly and safely.
The decision to allow the gradual reopening of schools in the province came after several weeks of delay. The provincial authorities initially planned to reopen schools in early September. But this was postponed as the province had to deal with large-scale transmission of the COVID-19 disease.
On Oct. 15, the Ministry of Health announced in a press statement that 267 new COVID-19 cases had been identified in the country. Among them, 16 cases involved patients coming from abroad.

Meanwhile, 311 patients have made a full recovery and been discharged from hospital while 24 patients have succumbed to the disease, according to the ministry's statement.
These latest cases have brought the total number of cases to 116,407 since the start of the pandemic in Cambodia, with 110,465 patients having recovered. The death toll due to COVID-19 stands at 2,634 persons.
Related Articles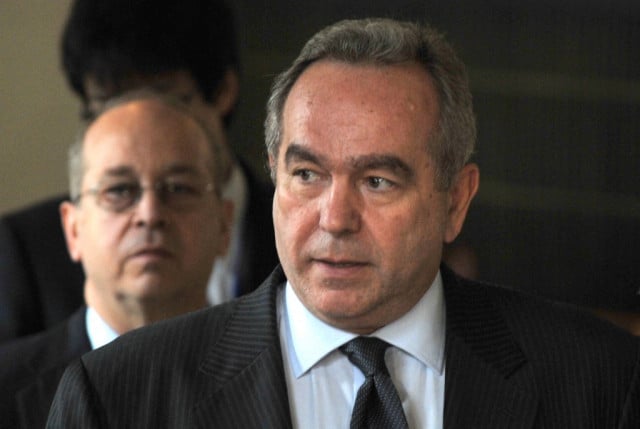 December 1, 2021 11:40 AM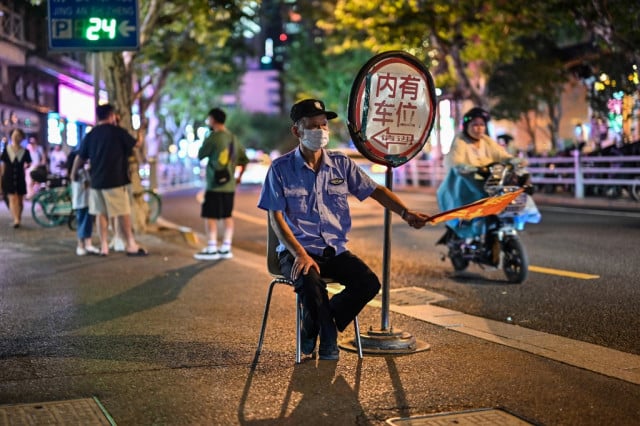 September 8, 2021 2:48 PM
December 22, 2020 2:32 AM