Tax Office Predicts E-commerce Bonanza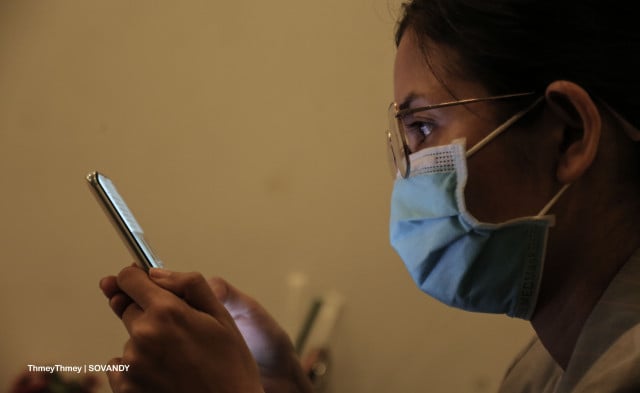 Foreign online companies to pay VAT
PHNOM PENH--Collecting value-added tax (VAT) on e-commerce from online companies could boost the national revenue, Cambodia's top tax official says.
"This has the potential to further increase the national budget revenue if we can handle it," Kong Vibol, director-general of the General Department of Taxation (GDT), said on Feb. 3.
Vibol said collecting taxes on e-commerce from companies such as Facebook, YouTube, Netflix, Amazon, Google and Alibaba would also be fair for local companies. In the past, overseas companies have not paid income tax or VAT in Cambodia.
The GDT will apply VAT to e-commerce transactions from April 1 as the tax office updates its technology, the GDT says.
GDT deputy director Ken Sambath said implementing the value-added tax covers all businesses that operate online without crossing the border.
"All digital goods sold abroad to local consumers are within the scope of this VAT," he said.
To effectively collect tax revenue from e-commerce, Kong Vibol pushed for the establishment of national internet gateway legislation.
He said this is an important part of the mechanism to support the management and collection of taxes in the e-commerce sector, as the online and Internet sectors are booming and many countries also apply this mechanism.
However, UN human rights experts Vitit Muntarbhorn, Irene Khan and Mary Lawlor said on Feb. 1 that the national internet gateway is repressive and invades privacy and freedom. They called on the Cambodian government to suspend its implementation.
An Sokkhoeurn, Cambodia's permanent mission representative to the UN Offices in Geneva, said the national internet gateway has nothing to do with repression and abuse of privacy rights.
Sokkhoeurn said the national internet gateway is to strengthen national security and tax collection as well as maintain social order and protect the national culture.
Minister of Posts and Telecommunications Chea Vandeth said the Posts Ministry will work closely with the GDT to protect information infrastructure from threats to ensure the safety and security of the Internet and to provide additional IT security support to the GDT.
Eng Ratana, director of the GDT's general taxpayer management department, said the tax office had modernized the tax technology system, such as Tol E-Filing, E-Filing, E-Payment, GDT Tax Pre-filing App, E-Document Submission as well as applying for certificates/permits online, to make it convenient for taxpayers.
Ken Sambath, GDT deputy director, urged all foreigner taxpayers who supply digital goods-services or e-commerce activities to Cambodian consumers, with revenue of 250 million Riels ($62,500) to hurry to register this value-added tax before April 1.
"In case the taxpayers do not comply with the regulations by not coming to register and not updating the information or not submitting the tax return, they will be punished according to the tax regulations in force," Sambath said.
Kong Vibol said some companies such as Facebook and Netflix have applied for registration.
On Jan. 3, Prime Minister Hun Sen announced that Cambodia received $2,243 million in tax revenue in 2021. This exceeded the plan set by the Ministry of Economy and Finance by more than 24 percent.
Related Articles
November 24, 2021 3:03 PM