The National Bank of Cambodia Warns of Risks in Real Estate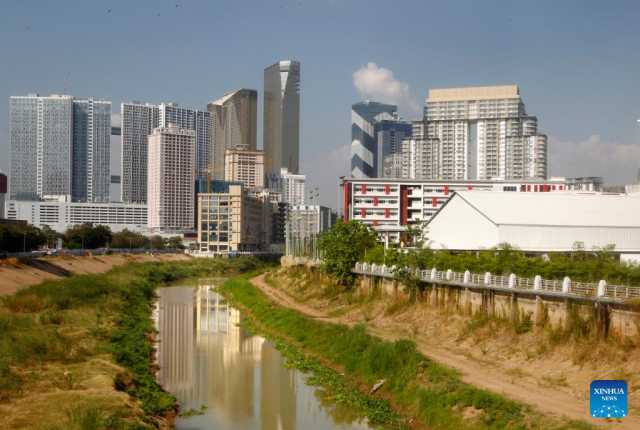 PHNOM PENH — The National Bank of Cambodia (NBC) said that the country may encounter risks in the real estate sector despite 5.5 percent economic growth.
"In the current situation, it demands careful attention, especially on the provision of loans in the real estate sector, and requires closer cooperation between the relevant authorities to control the potential risks and the spillover effects," the National Bank wrote in a press statement on July 6.
In the past decade and before the eruption of the COVID-19 pandemic, Cambodia's real estate sector experienced a boom. However, the global and domestic economic slowdown due to the pandemic and the uncertainties of the recovery have led to a steady decline in demand in the sector.
Besides internal risks, the Cambodian economy faces external risks, which include the protracted war between Russia and Ukraine and the tightening of the international financial situation that have affected export and investment prospects in the country, according to the National Bank.
Moreover, the lingering problems in the Chinese real estate market may also be disrupting investment growth in the real estate sector in Cambodia, including the increase in credit interest rates caused by rising interest rates in the international market, leading to lower credit growth, and higher borrowing costs that can also reduce domestic investment.
To deal with these uncertainties, the press release read, the National Bank has been undertaking some measures, such as introducing the practical regulatory framework to strengthen the banking system's resilience and providing support to prioritised sectors such as small and medium enterprises (SMEs), agriculture, and education during the economic recovery.
As the National Bank acknowledged in the press release, maintaining financial stability will require cooperation and coordination between the authorities and the stakeholders since the financial system is closely intertwined between the financial sector and the physical economy.
Cambodian economist Ky Sereyvath recently pointed out that the Cambodian real estate sector had faced a freefall due to oversupply. Speaking at a roundtable discussion on the real estate market situation in Cambodia at the Royal Academy of Cambodia on June 23, he explained that the superfluity in real estate happens as many people buy properties for reselling purposes, expecting high returns. Moreover, many buy risk-free homes through bank loans, long-term loans, and instalments.
"These made the real estate sector grow faster," Sereyvath said. "But the problem occurred when many people lost their sources of income after the arrival of COVID-19." According to him, the sector will see stagnation and eventually end up in a crisis if the construction and production continue unabated. Sereyvath then explained that the transformation of rice fields to become cities in remote areas is not easy, and cannot make those rural areas grow as fast as real estate companies have indicated.
Related Articles