This 114 year-old photo of Wat Phnom was discovered in 2018 in a house in France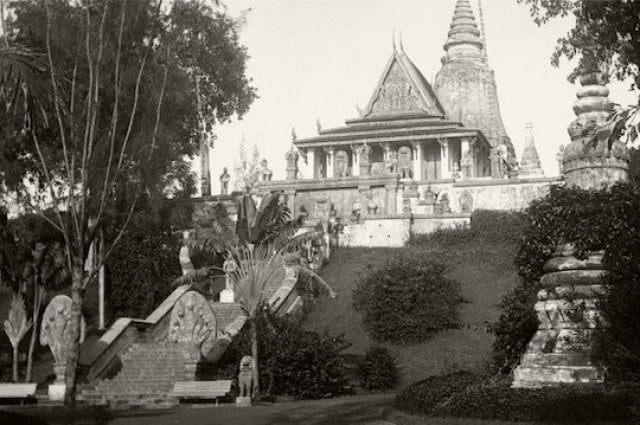 Thmey Thmey
September 16, 2019 5:06 AM
The French mining engineer Louis Gascuel (1865-1939) took in 1905 this photo from the east side of Wat Phnom while travelling from Saigon—now Ho Chi Minh City—to Cambodia and Laos as he was working on a project supported by the Banque de l'Union Parisienne (bank of the Parisian union).
His photos of Wat Phnom and others he had taken of the Mekong River, have recently been found by his great-granddaughter Anne Gascuel in the family's ancestral home in southern France. She sent them to Alain Gascuel, her uncle and Louis Gascuel's grandson.
Alain Gascuel, who is now 85 years old, published the French business publication Cambodge Nouveau throughout the 1990s and 2000s. He has been living in Phnom Penh for more than 25 years. By Ky Soklim, journalist for the Online News thmeythmey.com, Cambodia, 2019.
(This picture is for sale, costing 30 dollars. Contact: 012 862 509)​


Related Articles