Cambodia and South Korea Pledge to Strengthen Ties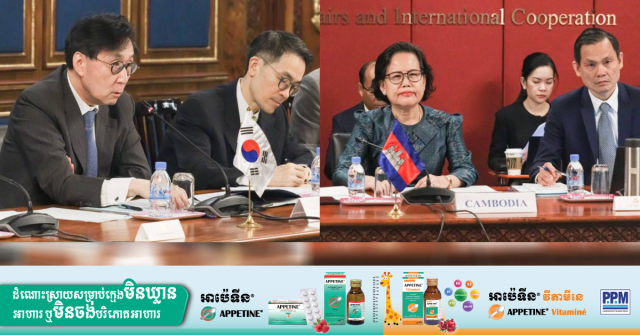 PHNOM PENH – South Korea is thinking of increasing its quota for Cambodian workers and expanding market access for agricultural products to strengthen socio-economic cooperation.
At the fifth meeting of the Cambodia-Korea Joint Commission on Oct. 31, Tout Panha, Secretary of State of the Ministry of Foreign Affairs, and Chang Ho-jin, First Vice-Minister of Foreign Affairs of the Republic of Korea, exchanged views on areas including political, economic, infrastructure, health, culture, tourism, human resource development, people-to-people exchange and defense cooperation.
On economic cooperation, Cambodia requested greater market access for agricultural products such as mangoes, cashew nuts, pepper, chili, dragon fruit, pineapples and cassava. The other party took it into consideration.
Both expected that the trade, with the Cambodia-Korea Free Trade Agreement (CKFTA) and the Agreement on Double Taxation Avoidance (DTA), would be higher than the pre-pandemic figure.
The nine-month figure shows that trade reached nearly $556 million, down 7.4 percent on the same period in 2022. Cambodia's exports were worth around $208 million (up 19%), while imports were nearly $348 million (down 18.3%).
South Korea will also consider increasing its quota for Cambodian workers. As of August, more than 50,000 Cambodians were working in South Korea. Both parties are also committed to protecting the citizens in their respective countries, and strengthening connectivity through youth exchange programs, scholarships, training programs,and education-related projects.
On people-to-people exchanges, both noted the increase in Korean tourists visiting Cambodia in the post-pandemic period, and agreed to boost tourists numbers to both countries.
Cambodia welcomed more than 64,000 Korean tourists last year, and more than 52,000 in the first quarter of this year.
Cambodia also thanked the Korean side for its cooperation in infrastructure sector, and both parties agreed to speed up the full implementation of the "Cambodia-Korea Friendship Bridge" project. The bridge will connect Phnom Penh's night market to the Chroy Changva peninsula and to Arey Ksat by crossing the Mekong River.
The bridge project, signed in December of 2022, was expected to break ground by late 2023, as the evaluation on the bridge was completed recently, according to the president of the South Korean National Assembly Kim jin Pyo in a meeting with the Senate President Say Chhum in September.
South Korea also confirmed the country's continuous development assistance to Cambodia in infrastructure, health, water resource management, rural development, cultural heritage conservation and restoration, and education sectors.
Both are committed to upgrading relations and maintaining the good momentum of all level exchanges for a stronger relationship and closer cooperation. South Korea agreed to continue providing assistance in demining and to the Royal Cambodian Armed Forces such as training, scholarship, technical and equipment assistance.
Related Articles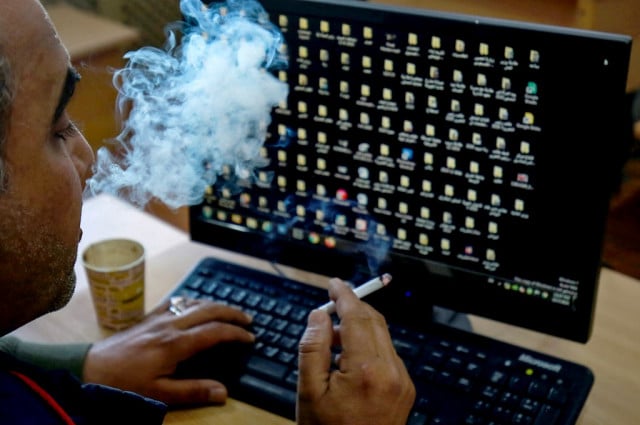 November 16, 2021 6:39 PM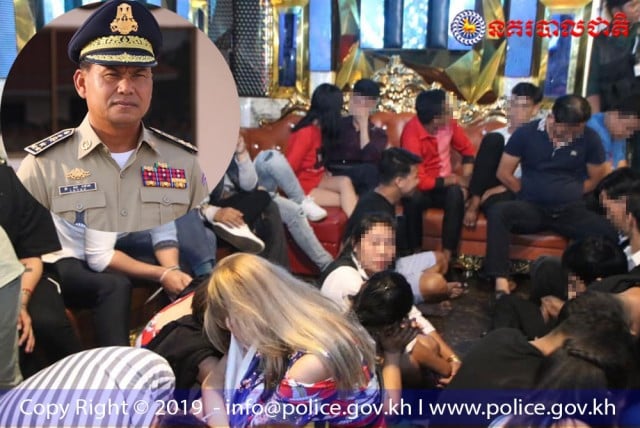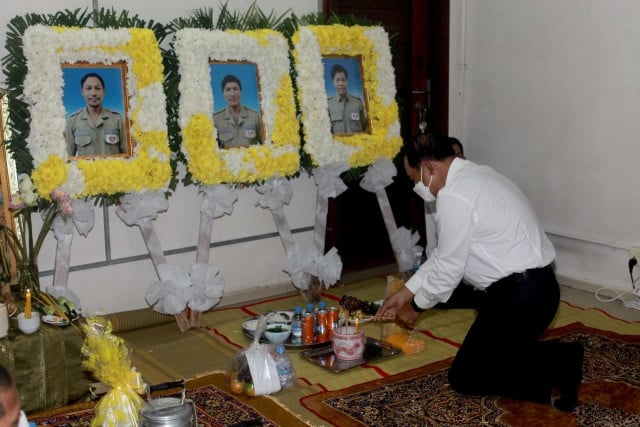 January 16, 2022 11:39 AM