Fresh Fears for Boeung Tamok Residents as Lake's Future Uncertain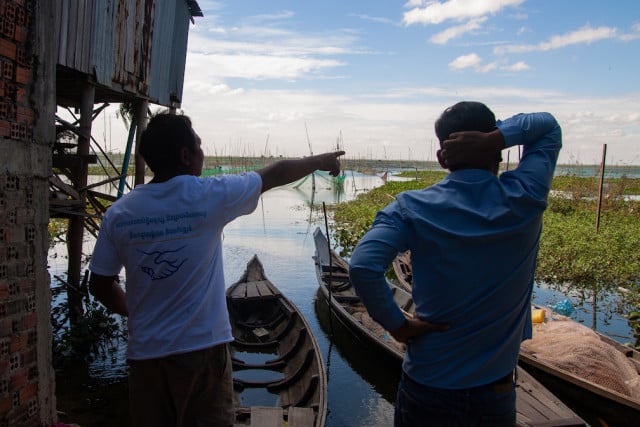 Phoung Vantha and Gerald Flynn
January 13, 2021 3:25 AM
The latest flip-flop from the government on the infilling of Boeung Tamok has done little to assuage residents' fears of eviction, relocation and the impending loss of livelihoods.
PHNOM PENH--With lakes and wetlands in Cambodia's capital rapidly vanishing beneath a skyline of condos, shopping malls and luxury apartment blocks, residents of Boeung Tamok—currently the largest lake in Phnom Penh—are deeply concerned by the government's ongoing redistribution of the lake.
The 3,239.7 hectare lake that the government defined as Boeung Tamok via sub-decree on Feb. 3, 2016—listed as state public property—has faced a renewed onslaught of threats, with the authorities gifting significant portions of the lake to developers and government agencies as many as nine times in 2020, amounting to some 682 hectares of the lake being sold off.
This is despite state public land being protected by a 2006 sub-decree that stipulates such land can only be sold by being converted to state private land and even then, only if the state public land has lost its functionality or is simply not used by the public.
Evidently though, Boeung Tamok offers its estimated 1,000 residents plenty to work with—many of whom have called the lake home for three decades.
"Most people who live here don't want to move, this is our home—we don't want to exchange our land for somewhere worse, we have businesses, homes and lives here," said Phorn Sokhorn, who has been a resident of Boeung Tamok since 1990.
She said that her attempts to acquire a land title have never progressed beyond the commune chief, who—following her most recent attempt—told her that the land she lives on already has an owner.
"The government remains silent when we submit letters about land titles, but I've got a letter from the commune chief that recognizes that I live here," Sokhorn explained. "When I wrote to City Hall, they told me to see the local authorities, but they've offered no solutions, they just said the land is owned and they won't say who owns my land."
Running a small shop and restaurant by the side of a road that runs north of the lake, Sokhorn said that the location is great for business, with many customers passing by. Her livelihood, she stressed, depends on being able to occupy the land, but she said that her entire community is fearful of the future.
"We see the government is giving the lake away to private companies, but all we want is for them to grant us ownership of the land we've lived on for 30 years," she said, adding that many of her neighbors rely on fish from the lake to make a living. She suggested that if the lake was filled, it would be so that the community cannot make a living and will be forced to leave.
Meanwhile, roughly a kilometer further down the road from Sokhorn's shop, Soeurn Kimsan points to the nets that have been propped up across Boeung Tamok by bamboo poles. Each netted area represents one farmer's plot, said Kimsan, and people have been farming everything from fish to morning glory.
"Some lucky days, I can earn $10 from the fish," he said. "But today, it's not a lucky day."
Kimsan complained that the fish stocks of the lake have been degraded as more sand is pumped into it. He has lived there since 1996 and has long enjoyed the bounties offered by nature, but with the increased cuts Boeung Tamok faced over 2020, he is worried about the future—which appears to be approaching faster now.
"I have three children, all five of us live under this one roof, but I don't have any other skills—there are no jobs for people like me, fishing is all I know—so if they take the lake from us, they'll take everything," he lamented. "It's not just me, everyone here relies on the lake for fish, so it's very concerning."
Kimsan estimated that 108 families live in his community, but said that—so far—they haven't experienced any evictions. What they have seen though, he said, is what is happening to other lakefront communities and this, coupled with the lack of land titles, has made the whole community very nervous.
There has been much discussion among the community about whether the development could bring jobs, but the concern is that they will be relocated too far away to enjoy any economic benefits the government's plans might bring.
"I just feel so bad for the lake, it's the last of its size and soon it will be gone, there's a whole ecosystem in there and a lot of lives depend on it, we don't know who keeps buying it, but they're rich—we know that much," he said.
The acceleration of urban development in Phnom Penh, which has put many lakes, wetlands and the communities they support at enhanced risk, is evidenced by the change of pace in amendments made to Boeung Tamok's surface.
Data provided by Sahmakum Teang Tnaut (STT), an organization focused on land rights in Cambodia, shows that there were three times as many cuts to Boeung Tamok in 2020 as there were in all of 2018 and 2019 combined.
More than 65.6 hectares were lost in 2018, followed by another 53.6 hectares in 2019, but 2020 saw a sharp increase in redistribution with roughly 682 hectares of the lake reallocated or sold off.
"As far as we are concerned, 834 hectares have been lost from Boeung Tamok in total," said Soeung Saran, executive director of STT. "In accordance with our investigation, at least 300 households around the lake could face evictions and lose their livelihoods."
The majority of cuts to Boeung Tamok saw parcels of land handed off to government agencies and institutions, with the largest being given to the Ministry of National Defense, which received almost 300 hectares via sub-decree in June 2020.
With institutions of government, private investors and tycoons—and their families—being granted so much of the lake, questions of accountability remain unanswered.
"It is important to ensure that public consultation is conducted," said Saran, adding that both environmental and social impact assessments need to be conducted and their results made public.
Phnom Penh's lakes and wetlands provide a range of services to the city, ranging from flood protection to waste water treatment, as well as a source of income for thousands of families across the capital. As such, Saran argued that the government needs to put the people first and be transparent about its plans to mitigate any risks—human or environmental—to filling in Boeung Tamok.
It is worth noting that on Jan. 4, 2021, the Council of Ministers announced a voiding of a 30-hectare plot of Boeung Tamok that had been granted to the Ministry of Rural Development, the National Committee for Disaster Management, the Cambodian Mine Action and Victim Assistance Authority and the Cambodian Human Rights Committee. No explanation was given for the revocation of the September 2020 decision, but the declaration detailed numerous swapping of existing facilities between government ministries and institutions.

Despite multiple attempts to reach Seng Lot, spokesperson for the Ministry of Land Management, he declined to comment—much in the way he did when asked about the loss of lakes and wetlands throughout 2020.
Similarly, Met Measpheakdey—spokesperson for Phnom Penh City Hall—repeatedly declined to discuss the matter or explain what, if any, assessments had been done regarding the safety of filling in Boeung Tamok. With such a lack of communication, the government's mercurial approach to the lake is hard to read.
According to the Phnom Penh 2035 Master Plan, Boeung Tamok is listed as just 2,140 hectares, meaning that more cuts could be on the horizon, but this month's flip-flopping on plans to develop the lake could signal that the government is beginning to heed the warnings of experts.
Chak Sopheap, director of the Cambodian Center for Human Rights, said that the government should show the impact assessments, their findings and the reasons for the continuous cuts made to the city's lakes, noting that the public wants to understand and be aware of the government's decisions
She also urged the government to show that public property has lost its value in terms of public interest, pointing again to the dubious means through which state public property has been converted to state private property.
The consistent unwillingness of authorities to discuss this matter publicly has only further fueled suspicion that the benefits of such conversions are being reaped by the network of patronage that has helped maintain Prime Minister Hun Sen's grip on power.
"Development must be sustainable and must link to the economy, to society and to the environment," said Sopheap, warning that all factors need to be considered when assessing the sustainability of tampering with Phnom Penh's lakes.
She did however praise the government for its recent decision to repeal the 30-hectare concession given to government institutions, saying that this is a step in the right direction and that the government should review previous cuts made to Boeung Tamok before it's too late.
As Srey Kuntha, a resident of the area since 1991, put it, "The government will do what the government will do, but it's sad to see the city lose so much."
Related Articles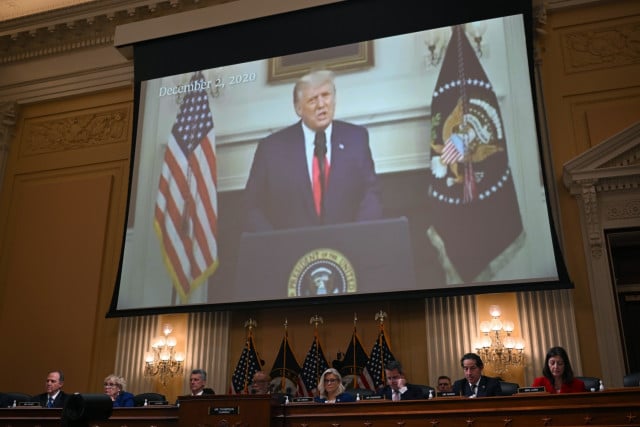 December 20, 2022 9:19 AM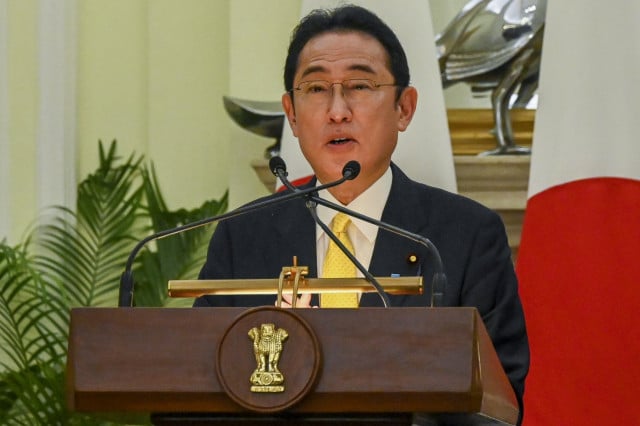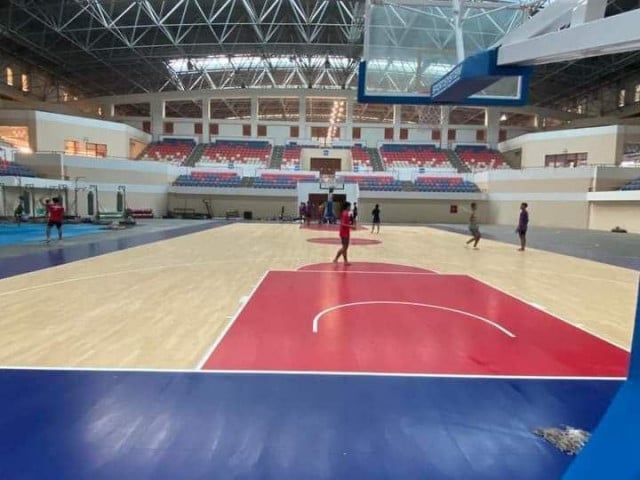 February 11, 2022 11:45 AM