Lao Pech, the Trained Electrician Who Used to be Scared of Electricity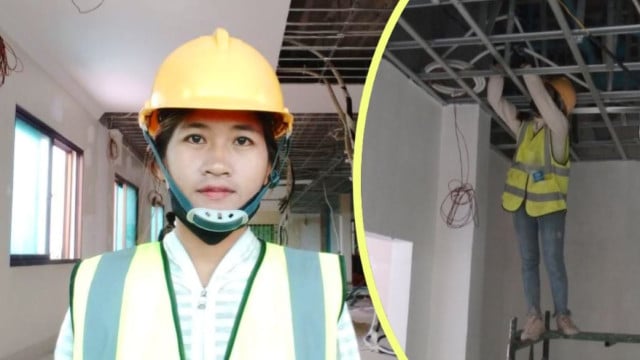 SIEM REAP – Lao Pech, who used to be scared of electricity when she was young, overcame her fear and completed a course in installations and electrical networks of buildings from the National Polytechnic Institute of Angkor (NPIA).
Pech, a 27-year-old woman from Phnov village, in Siem Reap province, dropped out of school in grade 11 due to her family's financial issues in 2013, leaving her with few hopes for her professional career.
She then worked as a waitress in a local restaurant, earning only $60 per month, until she heard from her friends about the skills course offered at the NPIA.
"I used to feel regretful about dropping out because my family was poor, I couldn't finish my study at high school. My job as a waitress did not pay well either," Pech recalled.
But in 2019, everything changed when Pech quit her job as a waitress and became an intern at NPIA.
Even though she did not reach grade 12 nor did she take the national exam which marks the end of upper secondary education (known as BAC II), Pech was eligible to study at the polytechnic institute for a year, majoring in installations and electrical networks of buildings.
The enrollment changed her life as she is now working for a private company and earns a decent amount of money every month, using the skills and experiences obtained during her internship.
"The institute found a job for me, and the salary was better than the previous job. I was $180 during my first internship," Pech said.
After completing her course and gaining some work experience, the 5th child of a sibling family of six is now considering taking another training to deepen her knowledge and be able to financially support her family.
"Technical skills are very important for young people because the country is developing and needs many more skilled people. Plus, completing a course doesn't take long," she said.
"Students may enroll in the school even without a high school diploma. I am proud of myself. I used to dream only, but I didn't expect that I could become who I am today," she added.
Pech also expressed her gratitude to the institute for accepting her and providing her with a job.
Originally written in Khmer for ThmeyThmey, this story was translated by Meng Seavmey for Cambodianess.
Related Articles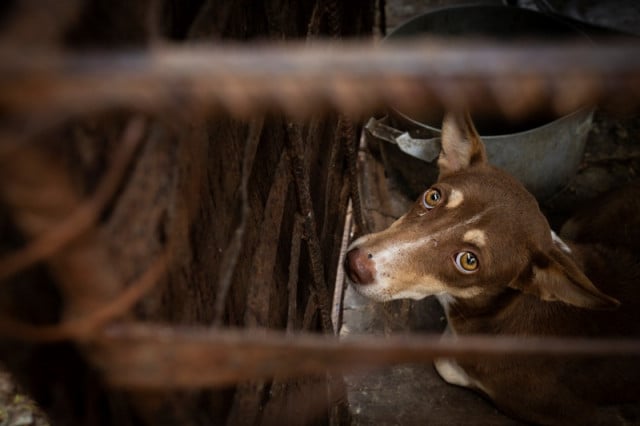 November 21, 2019 2:22 AM