LICADHO: Grant Bail to Vulnerable Pre-Trial Detainees during Pandemic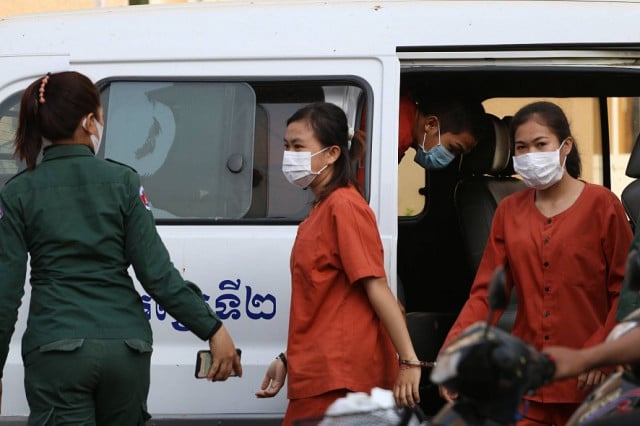 The local rights group has today called on the courts and Justice Ministry to reduce prison overcrowding by granting bail to pre-trial detainees, who make up a large portion of inmates

PHNOM PENH--Rights group LICADHO on July 21 called for the courts and the Ministry of Justice to consider granting mild and vulnerable pre-trial detainees the right to bail to reduce prison overcrowding amid the pandemic.
Despite the unspecified number of COVID-19 cases in Cambodia's prisons and the limited number of vaccine doses set aside for the prison population, the Ministry of Justice, however, said all proceedings are carried out following legal procedures, not imaginary.
The Ministry of Justice on July 14 announced it was looking into the possibility of parole for selected prisoners and was establishing how to go about monitoring inmates released on parole through a national commission that grants the president of the provincial and municipal courts to determine who is granted bail.
Up to 40 percent of the almost 40,000 prisoners held nationwide are believed to be held in pre-trial detention.
Am Sam Ath, deputy director for rights group LICADHO, said this was a positive development, but noted that there were still exceptions and monitoring measures seemed overly strict for inmates who do not comply.
Sam Ath urged the courts and the Ministry of Justice to prioritize pre-trial detainees, particularly vulnerable detainees, for bail.
"We, a civil society organization, request that the court and the Ministry of Justice review the [use of] pre-trial detention," Sam Ath said. "If it is not necessary for this situation, inmates should not be remanded in custody; they should be released on bail. Moreover, human rights activists, environmental activists, people with chronic illness, pregnant women should be quickly reviewed for bail during the COVID-19 outbreak."
This comes after three environmentalists from Mother Nature Cambodia who were arrested in September 2020 for their involvement in planning a one-woman peaceful protest and then convicted of incitement in May 2021 were today charged with plotting. Four other Mother Nature activists were charged with plotting in June 2021 after the group had documented raw sewage flowing into Phnom Penh's waterways.
The additional charges levelled against Thun Ratha, Phuon Keoraksmey and Long Kunthea were apparently a surprise to their lawyers who, according to LICADHO, were unaware that the three activists had been transferred from prison for questioning. Now they face an additional five to 10 years if convicted of plotting against the government—this is on top of the 18 to 20 months that the three received in May 2021.
However, Justice Ministry Secretary of State Kim Santepheap said the consideration for the release of pre-trial detainees was not under the ministry's discretion, but the courts'.
"The legal aspect does not allow the Ministry of Justice to review the release of any detainees on bail," Santepheap said. "The decision to release pre-trial detainees is at the discretion of the judges," advising all civil society groups not to mention this issue without reviewing the procedures of law.
Santepheap added that the presidents of the provincial and municipal courts must not take advantage or try make money like a "dried fish lay eggs" through the implementation of integrating prisoners back into society and monitoring them under conditional release.
Concerns of corruption throughout Cambodia's judiciary and penal systems have been well-documented by rights groups.
The Ministry of Justice would observe this matter should any court presidents violate the law, Santepheap said, adding that the release only focused on inmates who had already been sentenced, not provisional detainees.
But Sam Ath said that detainees who were environmental, political, and human rights activists had rarely been granted bail unless there was a political negotiation.
"I have observed that it is difficult for activist detainees to legally negotiate for bail," Sam Ath said. "But if there is any political or special negotiation, some have been granted bail."
Y Rin, the court spokesperson, said the court worked in accordance with the law and that the court does not discriminate, as repeatedly pointed out by civil society.
"I want to emphasize that there is no discrimination on bail decisions. We act fairly according to the law," Rin said and hung up the phone, apparently unprepared to take further questions on this matter.
The Ministry of Justice's campaign to resolve the case backlog in the country's courts has reduced prison overcrowding with more than 19,000 inmates released to date and another 7,000 set to be released, but some 8,000 were sent to drug rehabilitation centers rather than being released into society.

Additional reporting by Phoung Vantha
Related Articles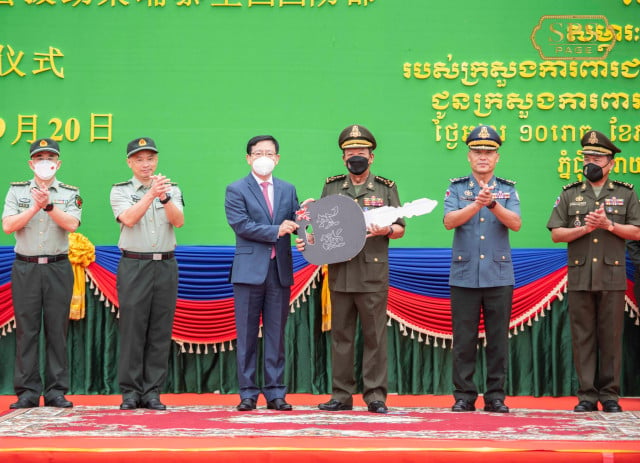 September 21, 2022 11:15 AM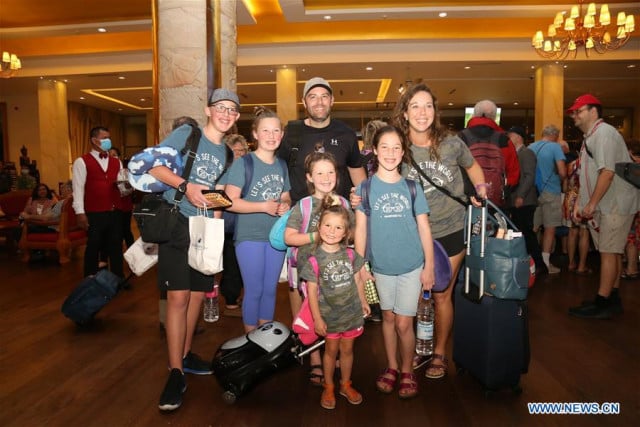 February 22, 2020 4:00 AM