PM Touts Sihanoukville's Potential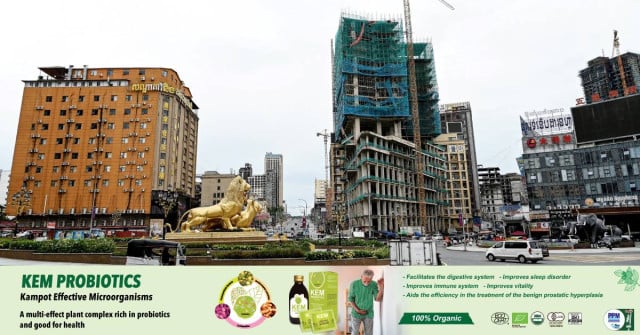 PHNOM PENH – Sihanoukville has enormous potential that has yet to be fully utilized, says Prime Minister Hun Manet, calling the coastal province a precious gemstone that needs to be processed.
Hun Manet expressed excitement with the start of the first phase of the Sihanoukville deep-water port.
He told over 15,000 workers at Cambodian Zhejiang Guoji SEZ on Nov. 7 that the province is rich in nature, a gemstone which needs to be processed to be more useful.
However, transformation required national stability, security, social order and especially clear policies.
Security should be strengthened to attract more tourists and investment. Flights were needed to connect the city to famous tourist sites elsewhere in the country.
"The government is developing a master plan for the development of Sihanoukville and other coastal provinces," he said.
"However, every coastal province should have a common goal to develop its potential to compete with neighboring countries while competing within our own country.
"If we could develop this province, it would bring many benefits to our country, especially in our economy. Most notably, it would also be essential to neighboring provinces," he said.
In the meantime, he announced his ambition to turn Sihanoukville port into a transfer point, transporting goods through the development of a deep-water port linking with the Techo Sen Canal project.
Ports in other coastal provinces such as Kampot and Koh Kong also need to be developed. Hun Manet gave the task to Deputy Prime Minister Sun Chanthol to consider this.
Kep is now on its way to completion of the Koh Tonsay Tourism Port. Construction of Cambodia's third major deep-water port is expected to be finished by 2025.
Sihanoukville port would be able to handle roughly 93% of cargo containers if the first phase of the deep-water port expansion is successful. It would result in a shipping cost reduction from $400-500 per container to just $200.
The PM expressed his hope that Sihanoukville would become a high-income province in the next five to 10 years.
Rin Ousa contributed to the story.
Related Articles