We Can Handle Loans, PM Says as Debt Tops $10 Billion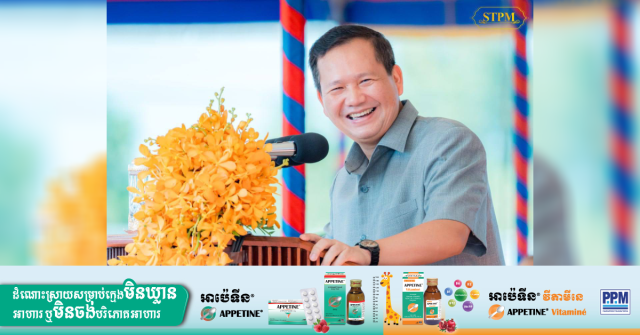 PHNOM PENH – Prime Minister Hun Manet says the country will not plunge into serious loan repayment problems as total debt reached $10.72 billion in the first six months of 2023.
"We do not borrow from other countries without any reason until the debt is unmanageable," he told 18,000 factory workers in Kandal province on Nov.2.
"We do it for collective benefits, not for losing our sovereignty to another country."
Hun Manet responded to criticism of his and his father's governments that they had borrowed heavily from other countries and international institutions, especially close ally China.
"When we requested loans from other countries for infrastructure development, we were criticized. But those who criticized also used the bridge that we built," he said.
"They criticized Chinese investment, but they work or send their relatives to the Chinese-owned factories."
He said that in the past, Cambodia needed to race only against ASEAN countries but now the country had to run globally to maintain its stand and national value, which required efficient policy to strengthen development and investment.
In the second quarter of 2023, public debt reached $10.72 billion, of which $10.67 billion or 99.57 percent was public external debt and $46.51 million or 0.43 percent was public domestic debt.




Public debt situation as of the second quarter of 2023.
In public external debt, 64 percent ($6.8 billion) accounts for bilateral development partners, with China holding 37 percent, Japan 10 percent,​South Korea and France five percent, old debt five percent and others one percent.
Multilateral development partners represent 36 percent ($3.8 billion) of the public external debt. This is made up of 21 percent to the Asian Development Bank, 12 percent to the World Bank and others 3 percent.
In the first and second quarters, Cambodia signed $787 million in new concessional loans with development partners, accounting for 35 percent of the ceiling permitted by law. The debt ceiling is set at 40 percent of the national gross domestic product, as defined by the law on finance.
Loans signed in the first and second quarters of 2023 increased by approximately 24 percent compared to the same period last year.
Of these total loans, 53 percent (roughly $417 million) has been spent on infrastructure, such as transport, irrigation, energy, water supply and others, while 47 percent (roughly $370 million) has been spent on health, education, agriculture and others.
"Overall, all the loans are highly concessional with an average grant element of around 45 percent," the Ministry of Finance said in the Public Debt Statistical Bulletin Volume 18.
"The purpose of these newly signed loans is to finance public investment projects in the priority sectors that support long-term sustainable economic growth and increase economic productivity/production."
In the first two quarters, Cambodia paid $247.36 million in debt service –$247.08 million for public external debt and $0.29 million for domestic public.
As of December 2022, Cambodia had a total public debt of $9.9 billion, worth 25.2 percent of the GDP.
Related Articles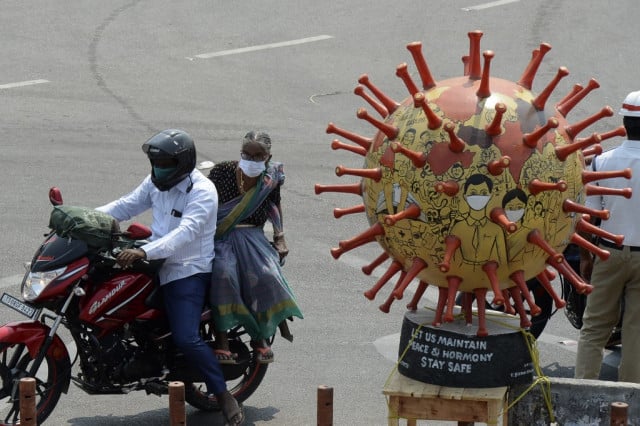 December 15, 2020 3:58 AM