Workers' Health and Skills Programs Expanded
PHNOM PENH – Two more priority programs have been launched to help workers and young people from poor and vulnerable households learn about personal health care and get training in labour and vocational skills.
These are among six priority programs. Prime Minister Hun Manet launched the first one last month, which was to extend the health equity fund to provide vulnerable households with access to free healthcare.
One recent program is the voluntary social security program for self-employed individuals and the dependents of members of the National Social Security Fund (NSSF) and which includes the family members such as spouses under 60 years old or children under 18.
"The program responds to the increasing number of people who want to have the National Social Security Fund and are working in the informal economy, especially self-employed individuals, and to NSSF members who want the protection for their families," the PM said.
The two programs to extend the health equity fund for free healthcare and for the voluntary social security will help around 9 million workers and others, he added.
The other recent program is technical and vocational education and training (TVET) for 1.5 million young people from poor and vulnerable households. It offers training in 38 trades ranging from construction, electricity, electronics, mechanics to tourism, agriculture, agro-industry, business, information technology and services.
The program also includes ancestral skills, which will be managed by the Ministry of Culture and Fine Arts.
Former Prime Minister Hun Sen said early this year that the program would aim to train two to four percent of the targeted trainees with skills such as weaving silk, sculpting stone and wood, and painting in Khmer traditional ways.
Factory workers, informal economy workers, and individuals who are 15 years old or older and hold a ID-Poor card or any document recognized as a vulnerable household are welcomed.
Hun Manet urges the parents of poor and vulnerable households to encourage and help their children join the program if they are eligible.
They can register online on the application called TVET 1.5M or register at any institution of technical and vocational training, labour center or any partner.
Trainees holding ID-Poor cards will receive a monthly allowance of 280,000 riel for taking part in full time training for four months with limitations on absences.
The ministry also signed a memorandum of understanding with the Cambodia Chamber of Commerce and other 18 employer associations on Nov. 11 for internships and practicums opportunities for the trainees to enhance their skills by connecting theory to practice.
The ministry also gives weekend and evening class options for workers taking part in priority programs so that classes do not overlap with working hours.
Related Articles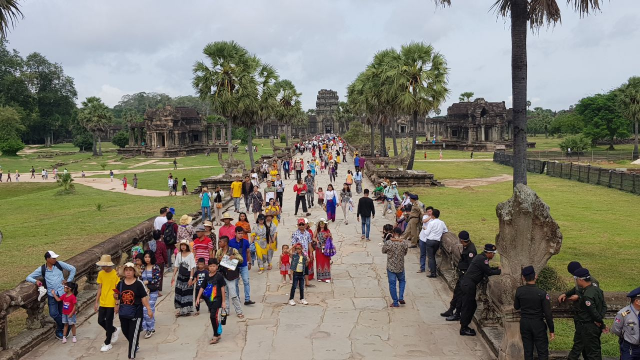 September 4, 2020 8:51 AM