MOU Signed for Internship Cooperation for Technical and Vocational Training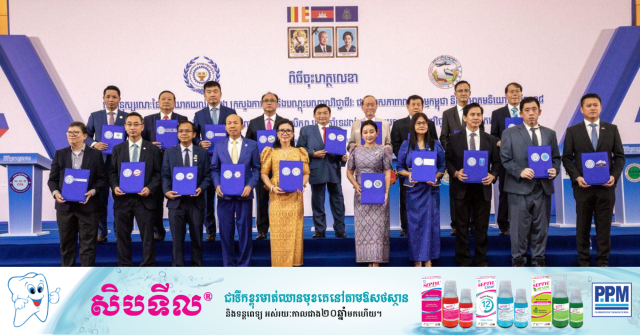 PHNOM PENH — The Ministry of Labour and Vocational Training has concluded a Memorandum of Understanding (MOU) with the private sector for the cooperation in internships and practicums for technical and vocational trainees.
Minister of Labor Heng Sour on Nov. 11 signed the MOU with the Cambodia Chamber of Commerce and 18 employer associations at a meeting held during the National Career and Productivity Fair 2023—an event organized by the National Employment Agency of the Ministry of Labour and held at Diamond Island Convention and Exhibition Center on Koh Pich island.
According to information on the ministry's Facebook page, Sour said at the event that the MOU will provide trainees with specific skills to become part of the workforce and help them connect theory and practice, which will contribute to developing human resources in the country.
This program will enable workers or trainees to expand their skills as well as improve their work performance to ensure that they acquire skills that will give them access to decent and well-paid jobs, Sour said.
Kith Meng, president of the chamber of commerce, said that he fully supported the MOU as enabling people to acquire specific skills help strengthen the country's competitiveness and attract investments by having a well-trained workforce.
The MOU was signed to support the upcoming technical and vocational education and training program of level C1 for 1.5 million young people from poor and vulnerable households as well as for factory workers and those working in informal economy, as the program will focus on more practices.
To be launched on Nov. 14, the program will offer training in 38 trades ranging from construction, electricity, electronics, mechanics to tourism, agriculture, agro-industry, business, information technology and services, Prime Minister Hun Manet said on Nov. 2.
Meant to provide people opportunities to learn skills and get jobs in order to get out of poverty, the trainees holding ID-Poor cards will receive a monthly allowance of 280,000 riel, or $68, during the training.
Related Articles
January 16, 2022 12:03 PM