Fear and Clothing: Cambodia's Garment Workers Face Debt Crisis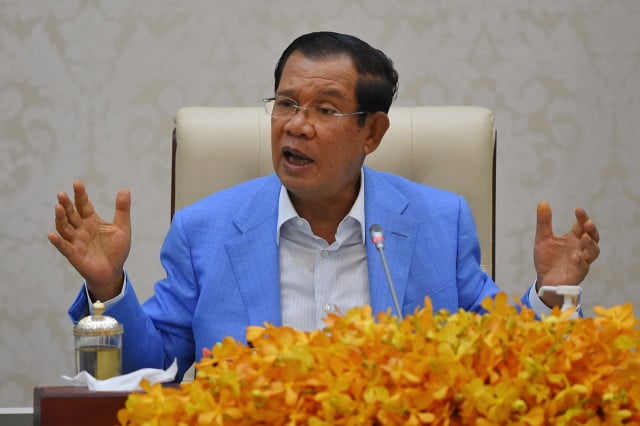 Gerald Flynn
July 4, 2020 2:26 AM
A joint study by trade unions and right groups has found that microfinance debts combined with COVID-19 disruption present a dual threat to Cambodia's poorest, but reforms to the microfinance sector look unlikely.

PHNOM PENH--A new joint study conducted by the Cambodian Alliance of Trade Unions (CATU) in conjunction with rights groups CENTRAL and LICADHO has again pointed to the devastating impact of microfinance debts on Cambodia's garment workers. Published on June 30, the report highlighted the over-indebtedness of workers and the grim potential for workers to lose their land should they fail to keep up with repayments.

The same day, a joint statement was made by the Garment Manufacturers Association in Cambodia (GMAC), the Cambodian Footwear Association (CFA) and the European Chamber of Commerce in Cambodia (EuroCham) who warned that some 400 factories in Cambodia have suspended operations. While not all 400 have fully ceased to operate due to the Coronavirus Disease 2019 (COVID-19) pandemic, the ensuing reduction in capacity has resulted in job losses for more than 150,000 workers—a number that GMAC, CFA and EuroCham warn could soon steeply rise due to diminished retail sales in key export markets.

The statement was aimed at delaying the scheduled tariffs set to be applied by the European Union in August 2020 following its Feb. 12 decision to partially revoke Cambodia's access to the Everything But Arms preferential trading scheme. While Cambodia's access to the scheme was suspended due to an erosion of democracy and a curtailing of human rights, in June 2020 GMAC pushed for a freeze on the minimum wage in Cambodia in a bid to keep the garment sector alive, but experts warned that this was neither legal nor fair to the estimated 750,000 Cambodians working in some 1,100 garment factories nationwide.

Indeed, many suspended workers are not receiving even the $70 supposedly guaranteed by the government and the employers—but for those who are reliant on this subsidy, living off just 37 percent of the minimum wage means debts loom even larger and become more insurmountable.

"For years, Cambodia's lack of a living wage has forced these workers to take on larger and larger debts to survive. Most of these loans were borrowed from MFIs [microfinance institutions] and collateralized with their own or their families' land titles," wrote CATU, CENTRAL and LICADHO in a statement related to their June 30 report.

For their report, they surveyed 162 workers from three factories in Phnom Penh and Kampong Chhnang Province. They found that 106 of the workers surveyed had microfinance debt—of those 106 Cambodians, more than half had taken out additional loans to pay off their debt and nearly three quarters of them had resorted to eating less. More alarming still, 16 of them had already been forced to sell their land to cover their debts, with a further 33 fully expecting to have to sell land in the near future to keep up with repayments.

"On average, the combined monthly payments for debt and food expenses exceeded workers' salaries, resulting in the vast majority of microloan borrowers eating less food to be able to repay," the report reads.

It goes on to say that 80 percent of all respondents who held microloans admitted their life was much worse since taking out the loan. Meanwhile, a further 16 percent said their life was slightly worse, whereas just 2 percent said their life was slightly better for having taken the loan. None of the respondents said that their microloan had made their lives much better.

The authors of the report stressed that these findings are not intended to be a statistical representation of Cambodia or of all microfinance institution (MFI) clients—instead, they wrote, it seeks to highlight issues discovered in target groups such as garment workers that clearly stand to undermine the human rights of a significant number of Cambodians.

Previously, LICADHO's reporting on MFI debt and predatory tactics employed by lenders has led to clashes between the government and the human rights organization. Numerous government officials have, in the past, rushed to discredit the reports rather than address the issues highlighted by it, suggesting that the MFI lobby HELD particularly strong sway in Cambodia.

Politics Over Policies

Speaking somewhat paradoxically on June 24 at the launch of the Pandemic Relief Fund—a government subsidy to be distributed among Cambodia's most vulnerable—Prime Minister Hun Sen vocalized his encouragement for MFIs to seize the land of those who are unable to repay their debts.

"Someone wants the banks in Cambodia to collapse through inciting people not to pay their debt and urged others [bank and financial institutions depositors] to withdraw their money," said Hun Sen on June 24 while announcing the government subsidy program to assist Cambodia's poorest. "I wish to say that I encourage [these institutions] to confiscate their properties if they believe in those inciters."

This has been read by many as a less than subtle rebuke to long-time political rival and former opposition party co-founder Sam Rainsy, who in June 2020 repeatedly called upon indebted Cambodians to withhold repayments to MFIs until reforms to the financial sector were made.

"Leaders...should be creating adequate policies," said Khun Tharo, program manager at CENTRAL, in a phone interview. "It's not just the government though, the MFIs and the development institutions that fund them need to take responsibility too—these microloans are supposed to create business opportunities, but they're not doing that, they're creating more debt. So all stakeholders need to respond to the COVID-19 crisis and take responsibility in the form of policy."

Tharo warned of a major crisis brewing as the country's garment manufacturing industry unravels. MFI debt is ruining the lives of the workers, he said, adding that typically most of the 750,000 Cambodians employed in the sector have no savings, limited financial literacy and plenty have suffered reduced income or even job losses as a result of the pandemic.

This was supported by the findings of the report, which noted that more than 2.6 million Cambodians held more than $10 billion in microloans at the end of 2019, with borrowers holding an average of $3,804. This, the report adds, not only exceeds Cambodia's GDP per capita—which stands at $1,693 as of December 2019 according CEIC Data—but it is also the highest average microloan size in the world.

Data from Convergences, which compiles an annual Microfinance Barometer, showed that in 2018 Cambodia's average microloan was $3,375—for context, the average microloan in Vietnam stood at $1,067. Even Peru, which had the second highest average microloans in the world for 2018 was almost $1,000 lower than Cambodia's average, weighing in at $2,470.

Cambodia is also one of the few countries where MFIs will hold the land titles of borrowers as collateral and, while the Cambodia Microfinance Association (CMA) stringently denies that creditors would force the sale of land to repay debts, evidence of this practice has emerged over the years.

Failure to Address the Crisis

The joint report details the experience of Sophea, whose name and other identifying features were changed to protect her identity. As a 40-year-old garment worker in Phnom Penh, she took out a microloan from what was previously Vision Fund—an MFI bought by Korea's Woori Bank in 2018—in order to repay a loan from ACLEDA, which is 51 percent owned by Cambodian interest. Repaying a debt was the most common reason for taking out a microloan, according to the report.

After her factory suspended operations in April 2020, Sophea—deprived of an income and subsequently unable to meet her repayments on either loan—spoke with a loan officer. Initially, it was agreed that Sophea would be able to defer payments for six months. But soon after their conversation, the loan officer reneged on the deal, citing concerns from upper management.

"If you don't have money to pay us back, go sell your land," the credit officer reportedly told her. Rather than risk her family home, whose title was held by Woori Bank, Sophea sold a rice field in her home province to keep up with repayments.

ACLEDA has since responded to the report and on July 2 the bank denounced the authors of the report, claiming that the report was misleading, unprofessional and damaging the reputation of Cambodia's microfinance sector.

"We call upon the competent authorities to take legal action against incitement from people or groups that impacts national economic stability, undermines confidence in the security of the banking and finance sector as a whole," the statement read.

Multiple attempts to contact In Channy, ACLEDA's chief executive officer, went unanswered.

Similarly, the Ministry of Labor on July 1 issued a formal, public warning to CATU President Yang Sophorn for her role in what the government calls illegal union activity.

Despite the authors of the paper stressing that their findings are not intended to be statistically representative, CMA Chairman Kea Borann confirmed that in 2019 roughly 16 percent of all microloans were issued to garment workers by CMA members. Collectively, 158 of the workers interviewed by the report's authors held 227 loans—as such it stands to reason that Sophea is not alone in her experiences.

Although the National Bank of Cambodia issued a circular on March 27, 2020 ordering MFIs and banks to restructure the debts of Cambodians employed in key industries—garment manufacturing, tourism, construction and transportation—data provided by CMA Spokesperson Tongngy Kaing shows that less than 10 percent of borrowers have had their debts restructured.

"By June 28, 2020, CMA's member have approved loan restructure[s] for 226,789 clients with the loan value of $1,119,000,000," said Tongngy, who added that this data is from MFIs, leasing companies and rural credit operators, but does not include banks.

"During this hard time, MFIs in Cambodia will work closely to help their clients," he said. "Land seizure is not an option for MFIs in such a time and all MFIs have internally agreed that such measure will not be taken." CMA denies that any land seizures have taken place during the COVID-19 pandemic.

Tongngy explained that the association remains optimistic regarding the economic fallout of COVID-19, stating that CMA had expected it to be worse in Cambodia. Perhaps not so optimistically, the government predicted that the economy will shrink by 1.9 percent in 2020, but the Asian Development Bank contends that the picture is much bleaker and forecasts a 5.5 percent contraction. Still, Tongngy said that CMA has seen a petering off of requests for debt restructuring in June 2020, although he conceded that the non-performing loan rate—a means of determining how many borrowers cannot repay their debts—had risen throughout March, April and May.

While Tongngy confirmed that, for the rest of the year, CMA will continue to restructure the loans of those Cambodians who have been financially affected by the pandemic, he was unable to share the association's internal business contingency plan, which is thought to detail the long-term measures that MFIs and their foreign financiers will enact to cope with the economic damage wrought by COVID-19.

Foreign Investors Profiting on Cambodian Debt

Indeed, the report by CATU, CENTRAL and LICADHO noted that various international players had been pumping money into Cambodia's microfinance industry in a bid to keep the enormously profitable sector afloat during the pandemic. In January 2020, the United Nations, the United States Agency for International Development and Australia's Department of Foreign Affairs and Trade announced they would send $6 million to Cambodia's MFIs through a financial aid framework aimed at supporting women in business.

Similarly, in March 2020, Germany's DEG—an investment bank owned by the state-owned development bank KfW—issued a $18 million loan to Hattha Kaksekar Limited (HKL), one of the largest MFIs in Cambodia, according to the report.

However, Hout Leng Tong, chief executive officer of HKL denied that the MFI had received a loan from the DEG, stating that they borrowed from Incofin—an investment management company with a social agenda—among others in Europe, but not the DEG.

"We're working closely with our customers to meet their demands and ensure they face no difficulties in making repayments," said Leng Tong, who estimated that roughly 5 percent—more than 7,500—of HKL's clients are garment workers.

HKL's loan portfolio expanded by 39 percent between 2018 and 2019, with a total of $293 million spread across 150,531 borrowers in Cambodia.

"We hope that the COVID-19 situation improves by the end of the year, our NPL rate rose to 3 percent in April [2020] and is still rising," he said. "But we don't ask anyone to sell their land—we only keep the land titles and discuss possible solutions with customers. We try to help them find a new job or a new business."

Leng Tong went on to say that, by holding land titles, HKL have assurance that their customers will repay their debts, although he claimed that the only reason for holding the land title was to verify that borrowers have a fixed abode.

"If the land title is with us, then they have to repay us to get it back," he said, adding that he feels it's a very good rule, but couldn't say whether he thought it was open to abuse by loan officers.

The report from CATU, CENTRAL and LICADHO also noted that the World Bank's International Finance Corporation (IFC) proposed a three-year financial package worth $15 million to support AMK—another giant in Cambodia's MFI sector. The IFC has long touted microfinance as a solution to Cambodia's economic woes, but for CATU, CENTRAL and LICADHO, this support is not translating into the impact needed by Cambodians.

"What Cambodian borrowers need right now is debt relief, not millions of dollars in financing for profitable, foreign-owned MFIs to expand their loan portfolios. We urge these financial institutions and development agencies to take immediate steps to decrease debt burdens in Cambodia and begin alleviating borrowers' suffering," the report reads.

An Unsustainable System

The authors of the report instead argue that their research does not support the claim that borrowers earn more after taking out loans. Most garment workers surveyed said that the loans were to build a house or to pay off existing loans, but "doing business" remained among the least common reasons for taking a microloan.

"The international development community is bailing out the MFIs and their rich investors, not the poor," said Milford Bateman, an economics professor specializing in international development and author of the book "Why Microfinance Doesn't Work? The Destructive Rise of Neoliberalism."

"Offering MFIs new cash for on-lending generates a return which is meant to help the MFIs survive, but it will make things worse for the poor in the community," he wrote in an email. "When so many existing microenterprises are failing, as they are every day, offering cash for others to start a microenterprise—essentially providing the same simple items and services—can only lead to higher rates of failure for new entrants and existing ones."

Bateman sees the situation only getting worse for Cambodia's MFIs and, by way of extension, their customers. If the garment sector contracts and the borders remain closed, preventing Cambodians migrating for work, then the opportunities for the poor to escape poverty will shrink, he said.

"I can say that the microfinance lobbying wing in Cambodia is very powerful…but you also have the hugely profitable MFIs and their well-connected foreign owners, all organized through the Cambodian Microfinance Association—which in turn has developed links to the [National Bank of Cambodia] and to various foreign investment bodies and international development agencies, the IFC in particular," he said, adding that CMA's ability to lobby against effective capped interest rates in 2017 shows the power it wields.

Reform or Implode

In their report, CATU, CENTRAL and LICADHO called upon clothing brands that source from Cambodia to establish an emergency fund to support workers during the COVID-19 crisis, but also suggest that they calculate minimum orders needed to keep factories open. Likewise, the report urged the government to freeze MFI repayments and interest for at least three months as well as force MFIs to return land titles to their rightful owners.

Authors of the report also suggested to MFIs that internal rules be changed so that land titles are no longer held as collateral and requested a three-month freeze on repayments and interest accrued. Lastly, the researchers recommended that international investors and development partners cooperate with other stakeholders to ensure the efficacy and efficiency of debt relief programs, as well as restricting MFIs from demanding the sale of land to make repayments. Similarly, they added that international stakeholders should conduct thorough investigations into human rights abuses committed by MFIs in Cambodia.

But Bateman argued that the reforms needed will not be implemented due to Cambodia's internal politics.

"Yet Hun Sen is also fighting hard against Rainsy and wants to tar him with anything and threaten anyone who might want to support him—support him and you could lose your land, that's a very powerful threat, so it's probably a combination of both, as you say—powerful MFI lobbying and political maneuvering by Hun Sen," he noted.

Whether Hun Sen will choose policies over politics or people over profits remains to be seen, but with the MFI sector bloating towards a critical mass, the need for reform seems very real—even if the political will to enforce them might not.
Related Articles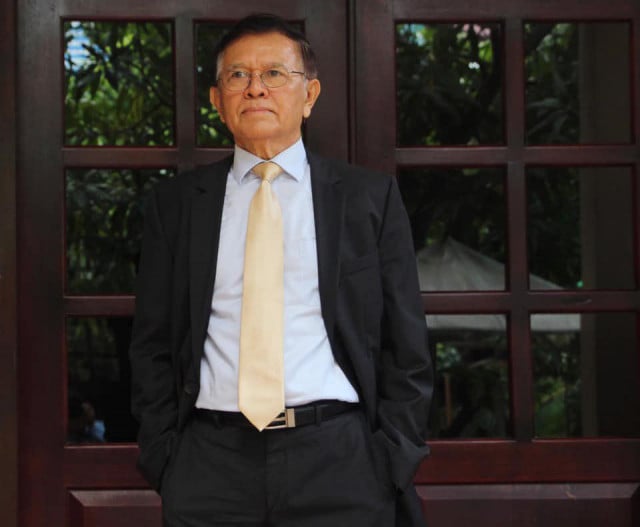 December 10, 2019 10:04 AM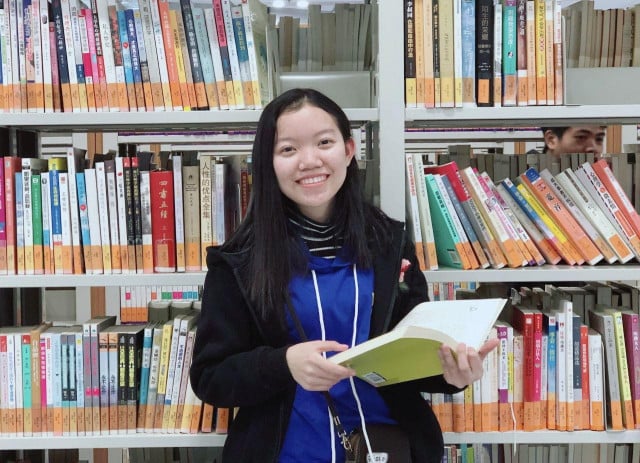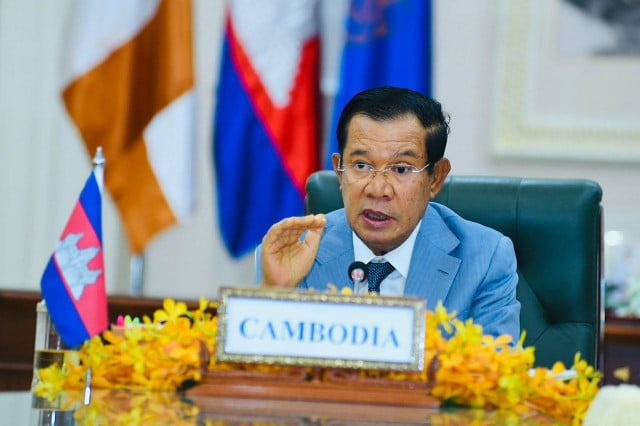 September 4, 2021 11:05 AM